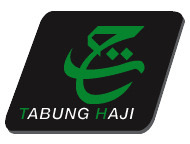 Recently, Lembaga Tabung Haji or Pilgrim Fund Board of Malaysia announced a Golden Jubilee bonus comprising 6.5 per cent annual dividend and 1.5 per cent special bonus for financial year ended 31st December 2012. This bring the total dividend and bonus to 8 percent, the highest since year 2000.
The dividend was 0.5 per cent higher than the 2011 rate, which was 6.0 per cent but there is no bonus announced in 2011.
Kindly refer to "Historical Tabung Haji Dividend Rate" page for previous year dividend.
{ 2 comments }