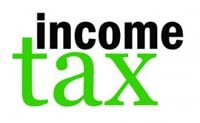 For employed individual taxpayer who does not receive business income, the dateline to submit tax form is on 30th April 2013. Similar to last year, IRB is kind enough to extend the dateline by another 2 weeks until 15th May 2013.
Kindly take note that the extension is only applicable to taxpayers who opt to submit the form e-Filing. So, the taxpayers who choose to submit their forms and pay taxes via conventional method, the dateline remain on 30th April 2013.
The extension was to encourage more taxpayers to use the easier and faster electronic system.
It had been reported that IRB imposed a 20% to 35% penalty on taxpayers for late submission of their returns. The penalty will be charged under Section 112 (3) of the Income Tax Act 1967.
Find out more details about e-Filing by reading "How to do e-Filing for Individual Income Tax Return".