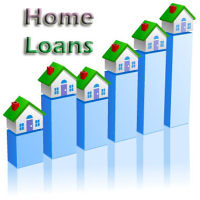 If you plan to buy a house, you'll most probably need a home loan.  However, getting a good home loan is actually pretty challenging.  You'll need to determine the kind of loan you need, and you'll have to find out the interest rates so you can make comparison.  Traditionally, that means visiting or calling up all the banks.
In Malaysia, there are generally two types of home loan – flexi, and non-flexi (or "conventional").  Flexi loans give you the freedom to reduce your loan interest with additional income, whilst non-flexi loans are more rigid and have the same repayment instalment throughout the loan period.  Depending on what you need, you can opt for either.  Personally, I believe flexi loan to be more beneficial.
In 2013, Bank Negara introduced a new regulation, which limits home loan period in Malaysia to a maximum of 35 years. If you are planning to purchase a more expensive home by stretching your loan period to 45 years or beyond, you should take note that you can't do that now.