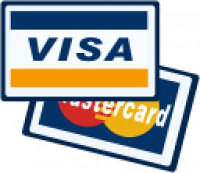 In March 2011, Bank Negara Malaysia announced a new financial guideline to promote prudent financial management among credit card users.
The main objective of the guidelines is to stop the rise in household debt, which stood at RM580bil at the end of 2010. Credit card debt, was about 5% of this or approximately RM30bil.
Credit extended by the banks to the credit cards holders was much higher at RM124bil. This means that most of the card holders were not borrowing on credit cards because interest rates on credit cards are so prohibitively high.
The rates going to be much higher soon, as much as 1.5 percent higher than the current rates. The table below is the current & soon to be tier rates.