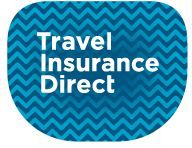 If you are New Zealanders and planning to buy your travel insurance online, you can't go wrong with Travel Insurance Direct. They are offering a very competitive package, and one of the cheapest travel insurances packages that you find on the market today.
Being cheap doesn't mean you will get sub-par coverage. Travel Insurance Direct puts high-quality travel insurance in your pocket, and you will be covered on 24 major items. It covers everything you need while traveling, and it includes emergency medical and repatriation and loss of your personal belonging such as laptops or cameras.
The best part is, you will be offered unlimited expenses on medical expenses incurred overseas, cancellation costs and additional expenses / medical evacuation.