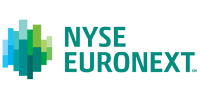 This post is the continuation of the previous post, "Why Should I Invest or Trade in US Stock Market?"
There are two ways for you to invest in US Stock Market. The first option is invest via our local brokers such as RHB Investment Bank and the second method is to open an account with US based brokers.
I prefer to use the second option by opening an account with US based brokers. The main reasons I choose US based broker are, lower brokerage fees and less forex risk or currency exchange rate. This article will focus on that. If you prefer to invest via local (Malaysia) Stock Broker, you may want to look at "How to Invest in Overseas Stock Markets Easily".
For comparison, our local brokers may charge about RM40 (~USD13.00) per trade while with US broker, the charges is as low as ~RM8 (USD2.50) per trade. Regarding forex risk, some of the local brokers you have to do currency exchange each time transaction is made. This is not the case if you are using US based brokers.
In the US, there are more than one stock exchanges. The most well known stock exchanges are the New York Stock Exchange (NYSE) and the NASDAQ. The NYSE is a physical market place while the NASDAQ is a virtual exchange. Other stock exchanges that exist in the US are American Exchange (AMEX), Boston Stock Exchange (BSE), Chicago Stock Exchange (CHX) and a few others.
Normally, when you open an account with US based brokers, you are allowed to invest or trade in most of the stock exchanges mentioned above through their online trading platform. The US Stock Exchanges opening hour is in between 9.30am to 4.00pm US/Canada Pacific Time (GMT-8).
I am using Sogotrade and Just2Trade because they have the cheapest brokerage fees and no monthly or yearly maintenance fees. However, due to lower fee, the trading platform that they provide are very minimal when compare Bursa Malaysia online trading platform. Other brokers such as MBTrading, provide better trading platform but their brokerage fee is slightly higher.
Sogotrade charges USD3.00 per transaction while Just2Trade charge USD2.50 per transaction. Since the online trading platform is very minimal, you can monitor real time prices at Google Finance, Yahoo Finance or Free JStock Software.
To open an account with US brokers is not difficult, can be done online. You have to submit signed form and a copy of your identification such as passport. Most of the time they accept the scan copy of the documents, and you can send it via e-mail.
Here are the summary on how to get started,
Visit website or your prefer US based online brokers. I am using Sogotrade and Just2Trade.
Find "Open Account" link and start fill up the form.
Depending on brokers, print all applicable forms, sign and make a scan copy. The most important form for foreigner is W8-BEN form. W8-BEN form and passport copy are required as an evidence of non-residence status.
Send all signed documents together with copy of identification by e-mail.
Wait for account opening confirmation e-mail.
Deposit cash to your trading account either by Wire Transfer, Checks or ACH Transfer.
When cash deposit cleared, you can start to invest or trade.
There are many other US based brokers that allow non-US citizen or resident such as MBTrading, First Trade and Zecco but their trading fees are higher.