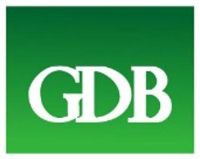 GDB Holdings Berhad, a construction service firm is scheduled to be listed in ACE Market of Bursa Malaysia on the 27th March 2018.
The Initial Public Offering (IPO) consists of 125 million new ordinary shares and offer for sale of 37.5 millions existing shares at an IPO price of RM0.35 per share. 135 million shares will be for institutional investors, private placement & selected investors, 12.5 million shares made available for Malaysia Public and 15 million shares made available to the eligible directors and employees.
The IPO will raise about RM43.75 million in proceeds. Out of this, RM16.67 million is for capital enpenditure, RM15.58 million will be use for working capital, RM3.5 millions for working capital and the remaining RM3.5 million is for listing expenses.
GDB, principally involved in the construction of high-rise residential, commercial and mixed development project.
On the capital enpenditure, the company plan to purchase new machinery and equipment, which will enhance their capacity to take on more projects simultaneously, and achieve better time management in the projects.
The listing also aimed to elevate GDB's profile, expand its current capacity and also to extend services into other building segments such as hospitals, schools, universities, hotels, convention centres, shopping malls and civil and infrastructure construction services, such as roads and bridges.
Towards this objective, the company is registered as a Grade G7 contractor with the Construction Industry Development Board of Malaysia, allowing it to tender for projects with unlimited value.  GDB projects which were completed ahead of time include One Central Park in Desa ParkCity as well as several sections under Parcel B of KL Eco City.
As at February 2018, GDB's order book stood at RM855mil comprising projects such as Westside IlI in Desa ParkCity, Etiqa Office Tower along Jalan Bangsar, AIRA Residence in Damansara Heights and Menara Hap Seng 3 within the Kuala Lumpur city centre.
More information regarding the company can be found in GDB Holdings Berhad webpage.
GDB Holdings intends to distribute up to 30 percent of the groups Profit After tax as dividend. Base on year 2016 figures and IPO price of RM0.35, this constitute dividend yield of 2.21 percent or 0.77 sen per share.
The table below is the financial summary of GDB Holdings.
| | FYE 2014 | FYE 2015 | FYE 2016 | FPE 2016 | FPE 2017 |
| --- | --- | --- | --- | --- | --- |
| Revenue (RM'000) |  86,628 |  169,539 |  276,906 |  240,566 |  240,665 |
| Profit after Tax (RM'000) |  3,277 |  7,177 |  16,092 |  14,771 |  20,047 |
| Earnings per Share (sen)* |  0.52 |  1.15 |  2.57 |  – | – |
| Price Earnings Ratio (x)* |  66.75 | 30.48 |  13.59 |  – | – |
* Based on number of shares post IPO
Alliance Investment Bank is the principal adviser, sponsor, sole underwriter and placement agent of the IPO.
On the Moratorium on shares, the promoters of GDB Holdings IPO will not be able to sell, transfer or assign their entire shareholdings for a period of 6 monts from the date of listing. For the subsequent 6 months, the promoters must hold at least 45 percent of shares of the total number of shares issued. After that, the promoter may sell, transfer or assign up to maximum of 1/3 per annum of those shares held under moratorium.
For those who are interested in GDB Holdings IPO, you may subscribe at ATM machines or via Internet Banking.
The retail subscription period is opened until 12th March 2018 at 5pm. Tentative balloting date is on 14th March while the allotment date is on 26th March 2018. GDB Holdings stock name in Bursa Malaysia is "GDB".
View GDB Holdings prospectus in Bursa Malaysia webpage.
What do you think about GDB Holdings IPO? Are you going to subscribe?