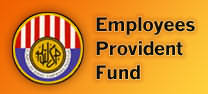 EPF reveals its top 30 equity investments in Bursa Malaysia quarterly since March 2010. The aim for the report is to promote greater transparency and to reassure members that investments undertaken are in the best interest of growing their retirement savings and in accordance to best practices in investment and governance.
When compared to Q3 2013, the most notable change was IJM Corp Berhad reappears in the top 30 while WCT Berhad dropped.
In the same period, EPF increased their share in Public Bank Berhad, Tenaga Nasional Berhad & United Plantation Berhad more than 1% while increased their shared in AMMB Holdings Berhad by close to 1 percent.
EPF also reduced their holding in reduce holding in Dialog Group Berhad & IJM Plantations Berhad by 5.6% and 2.7 percent respectively. They also reduce their holding in Kuala Lumpur Kepong Bhd, Telekom Malaysia Bhd & Digi.Com Berhad, Axis Real Estate Investment Bhd, Petronas Gas Bhd by more than 1%
Generally, EPF reduced their investment in most of their holdings.
The table below are the tops 30 Equity Investments in companies listed on Bursa Malaysia as of 30th September 2014.
| No. | Stocks | % Holdings |
| --- | --- | --- |
| 1 | Malaysia Building Society Bhd | 64.68 |
| 2 | RHB Capital Bhd | 41.49 |
| 3 | Malaysian Resources Corp Bhd | 38.94 |
| 4 | MBM Resources Bhd | 17.24 |
| 5 | Shell Refining (FOM) Bhd | 16.72 |
| 6 | Media Prima Bhd | 16.37 |
| 7 | Genting Plantations Bhd | 15.43 |
| 8 | Alliance Financial Group Bhd | 15.10 |
| 9 | UMW Holdings Bhd | 14.93 |
| 10 | CIMB Group Holdings Bhd | 14.59 |
| 11 | Public Bank Bhd | 14.57 |
| 12 | Sime Darby Berhad | 14.44 |
| 13 | AMMB Holdings Bhd | 14.18 |
| 14 | Tenaga Nasional Bhd | 14.04 |
| 15 | United Plantation Bhd | 14.04 |
| 16 | Kuala Lumpur Kepong Bhd | 13.96 |
| 17 | Malayan Banking Berhad | 13.45 |
| 18 | Hong Leong Bank | 13.27 |
| 19 | Malaysia Airport Holdings Bhd | 13.06 |
| 20 | Axiata Group Bhd | 12.92 |
| 21 | Telekom Malaysia Bhd | 12.90 |
| 22 | Digi.Com Berhad | 12.75 |
| 23 | IJM Plantations Bhd | 12.65 |
| 24 | Axis Real Estate Investment Bhd | 12.36 |
| 25 | Petronas Gas Bhd | 12.25 |
| 26 | Sapura Kencana Petroleum Bhd | 11.92 |
| 27 | IJM Corp BhdWCT Berhad | 11.90 |
| 28 | KPJ Healthcare Bhd | 11.71 |
| 29 | Petronas Chemicals Group Bhd | 11.09 |
| 30 | Dialog Group Bhd | 10.72 |