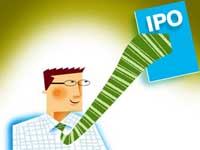 Basically, there are a few ways to apply for IPO such as via ATM machines and internet banking. For me the easiest method is via internet banking as I can do it anywhere providing I have internet connection.
Before you start, make sure you follow these rules,
Malaysian citizen above 18 years old.
Malaysian citizen residing in Malaysia
Active CDS account registered under your own name. Nominees or third party CDS Accounts are not allowed. If you don't have CDS account read here on how to open.
Below are step by step guides on how to apply for PCGB IPO via CIMBClicks. The step to do it via Maybank2U very much similar except the first 3 steps. You have to go in "Investment" & "eShare" menu.
I believe it should be very close if you do it via other bank internet banking as well.
Step 1 – Browse to CIMB Internet Banking at www.cimbclicks.com.my & login to your internet banking account.
Step 2 – On the main page, under "Manage my Wealth" menu click "eIPO" menu.
Step 3 – On the left hand menu click "Apply Now" menu.
Step 4 – You will see list of IPO available. In this case, Petronas Chemicals Group Berhad. Tick the IPO click "Apply" button.
Step 5 – Read the declaration and if everything in good order, tick "I have read the relevant …" statement and click "Agree & Submit" button to proceed.
Step 6 – A few thing you need to fill in here.
i) On "Payment From", select which account you want to make payment.
ii) Select "Race"
iii) Select your favourite CDS account or key your CDS account number at "Open CDS Account"
iv) Key in the number of lot(s) you would like to subscribe. 1 lot is equivalent to 100 units.
v) When everything complete "Submit" button.
Step 7 – Review all the details and click "Confirm" to subscribe
Congratulation, you succesfully complete the application. You have to wait in order to know whether your application is successful or not.
You will be charge RM2 service fee if your CDS account is with CIMB. If not, you will be charged RM2.50. Remember that the service fee is not refundable.
If you application is successful, the shares will be credited to your CDS account before the date of listing. If not successful, your money will be returned to the same account.