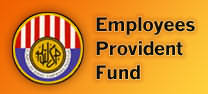 Recently, we looked at the possibility to withdraw part of EPF money for personal investment. EPF makes it clear that we can only invest through external fund managers appointed by the Ministry of Finance and we are not allowed to invest the money directly in Stock Market.
However, recently I received an email from my stock broker, Jupiter Securities in partneship with Amara, offering me to directly invest in stock market with EPF money. A quick check, I find out that Amara is one of the approved external fund manager. I am not sure this is legal or otherwise.
Here are the details regarding the offer
Minimum investment amount is RM25,000 instead or normal RM30,000.
One time 3% withdrawal fee charged by Amara. Other fund may charged higher.
You can do as many "buy" and "sell" transaction as you want.
Waiver of Establishment Fee of RM300 by Amara.
You have a freedom to invest in any of your prefered stock.
The main benefit of this offer is there is only a one time withdrawal fee incurred, unlike Unit Trust investment. After the first withdrawal fee, you can "buy" and "sell" as many times as you like without incurring another withdrawal fee.
In the case of Unit Trust investment, you will be charged repeated withdrawal fee every time you invest in a fund. When you sell Unit Trust funds, the sales proceeds will be returned to your EPF account on the due date. Hence, it is not easy to "trade" Unit Trust investment to make profit in view of the high transaction costs involved.
Fee structure table
No

Items

Fee Details

1

Estabishment Fee

RM300 – WAIVED

2

Transaction Fee

0.10% or min RM15 per contract

3

Handling or Withdrawal Fee

3% from EPF withdrawal

4

Management Fee

First RM50k – 1.5% pa

RM50k to RM500k – 1.25% pa

RM500k to RM5 million – 1% pa

Next RM5 million – 0.75% pa

5

Exit Fee

No exit fee if more than 12 months

2.5% on withdrawal times time left to 12 months

6

Processing Dividends

1% – min RM5, max RM100

7

Right Issue Application

RM20 per application

8

Warrant or Loan Stock Conversion

RM20 per conversion

9

Execution of Proxy Form

RM10 per form

10

Cash Offer Acceptance

RM20 per acceptance

11

Custody fee

0.5sen per 1,000  shares per month

12

Jupiter Securities Brokerage Fee

0.1% or min RM10 per contract
Note 1 – Items 6 to 11 are External Fees for Nominees Account
Note 2 – Items 1 to 11 are charged by Amara
Note 3 – Item 12 is charged by Jupiter
By looking at the fee, the amount is quite substantial especially on the Management and Custody Fee. Because of that I don't think I will participate. Furthermore, I don't want to loose of my retirement fund because of the risk in Stock Market Investment is comparatively high. At least I can gain guaranteed 2.5% pa in dividend if the money left with EPF.
More information can be found at Jupiter Securities webpage.