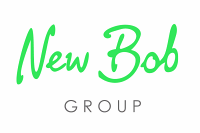 Real estate is a long term investment to generate high return. It's a highly valuable sector which can't tolerate risk. Therefore, investors frequently seek for countries that can provide them long term stability and low risk environment. To date, the Malaysian property market has always been an appealing destination to fulfill investors' needs  and is no stranger to them. Malaysia boasts an excellent destination for avid property investors due to its stable social and economic atmosphere which have greatly boosted the growth of the sector.
Based on statistics, the Malaysian property investment has proven to be constantly at its advantage. Over the past five years, apartments have been on the rise at a rate of 40-60% valuation while houses rose with 20%. These figures indicate a signs of no slowing down in the market. People always opt for new apartments or new houses as this market offers lucrative return. To look for the desirable home,making the right choice ranging from location, price and even the aesthetics of the home are extremely important.
"Desirable" seems tough to define as it might differ from one person to another encompassing the reason to purchase, size to type and buyers' profession. For eg: A young graduate may find an affordable home close to his workplace to be desirable while families may opt for a bigger sized landed home with outdoor compound for their children. In this article we will unveil various essential points you should bear in mind before embark on the house-hunting adventure, be it for desirable home or investment purpose.
Firstly is the amount you are willing to spend for the property. BUDGET is the main concern in most  purchasing decisions, regardless of a piece of clothing or property. Everything relates to dollars and cents, hence it is vastly important to consider your financial capacity before committing to property. Additionally, you should bear in mind the budget you allocate.The general investing guideline is to save at least 10% of the property value. Should unexpected event occur during loan application, this can cushion the impact.
Secondly, it is important to take note of amenities and transportation. Most middle income earners who depend on public transport have greater preference on places with higher-access to public transport while those who drive prone to emphasize highways for their top preference. Transportation also relates to amenities as one is not possible to live in solidarity. Families will pay more attention to amenities due to their needs for kindergartens, schools, markets and supermarkets. As for families who love to  stay close to mother nature, they tend to look for property with green and quiet environment. Meanwhile the younger crowd opt to stay in spots with close proximity to happening hangout spots for leisure activities and city-styled leisure in fulfilling their social needs.
Lastly, individuals who believe in fostering a future greener mother earth might find properties with green features an interesting area to pursue. More and more developers in Malaysia have widely incorporated some green features in their developments such as design which allows better ventilation and rainwater harvesting system for occupants' benefits. New Bob Group, a renowned real estate company is the concept pioneer behind green home development in Penang. Not only can green homes promote saving money in the long run, it's also capable to reduce the environmental impact of the building for a sustainable future.
According to Dr. Lee Ville, Director of New Bob Group, "In the quest to discover your desirable home, you should take every details into careful consideration . With that, you are then able to rank your priorities based on personal preferences and practical needs when hunting for a house.To look for property, one may turn to New Bob Group, a renowned real estate company in Penang. We offer a rich selection of properties at affordable rates including an opportunity to own green home ranging from the affordably priced condominium project in Permatang Pauh, Penang (from RM300,000 onwards) to high-end three-storey bungalows called The Manor and Preston Oaks (from RM5million onwards) on Penang island", he said.
Adapted from:
http://propertyinvestment.com.my/category/investment-property-malaysia/
http://homefinder.com.my/guide/spotting-the-ideal-home/