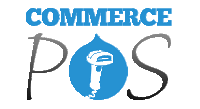 The new age of business is paperless and cashless. As such, technology has taken over every aspect of retail and restaurant industries. These are the same two industries dominated by the use of POS systems. All of these systems have been created to be massive stationary units which could stand up to the persistent use by employees who are less than gentle on their work equipment. The new trend is to actually move away from such tough equipment to utilize something a little sleeker and provide a lot more options. There are even upscale restaurants utilizing the iPad to take orders and accept credit card payments right at the table, according to Inc.com.
The change to a cashless society has made it more important than ever for businesses to embrace the new trend. The good news is the new cashless trend can actually end up helping businesses to save money. Through the use of a credit card swipe machine, a cash drawer and a printer, it is possible for you to accept more forms of payment while still maintaining mobility. This gives you the options you are looking for which a traditional one cannot provide. Saving money while you provide customers with more options can help your business to bring in even more revenue.
Swipe Credit Cards
As you are setting up your credit card swipe machine, make sure you are keeping in mind what is going to happen as soon as the credit card payment is processed. In most cases, you will be on the line for a huge fee. If you make sure to use a service for processing your payments whose fees do not fluctuate, you will enjoy some great savings on every credit card purchase, according to Entrepreneur. More companies are willing to offer flat percentage rates on credit card purchases rather than a fee. These same companies will not require you to maintain a merchant account for chargebacks. Rather, they will hold on to some of your income to cover any chargebacks. This helps you to save money in two ways.
Utilize a Cash Drawer
Even in a cashless society, there are still stalwarts who prefer to use cash over a credit card. Having a Point Of Sale system with at least one cash drawer allows you to provide your customers the option to pay with cash as well as credit cards. These operate in conjunction with the iPads being used as the POS system. Through wireless communication, it is possible to open the cash drawer when the option is chosen on the app. The drawer can be used as an attachment to the stand for the iPad, or it can be operated independent of it. This allows you the freedom to move around and also eliminates the need for servers to handle their own cash sales, which can be a big source of losses for restaurants.
Provide Receipts with a Printer
True, the cashless one provides a copy of the receipt to an email address provided, but many still prefer to have a paper receipt. It is not convenient to walk around with a printer with you everywhere you go, but the stationary POS station is the perfect place to have a printer set up. This way, the credit card swipe machine can be used right alongside the printer. After signing the screen, the signature for the customer is printed on the receipt along with the total. Because not every customer is going to want to receive a paper receipt, this is just one more way in which you will be able to save some money using a new POS system.