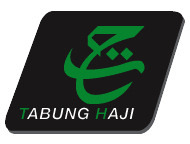 Recently, Lembaga Tabung Haji or Pilgrim Fund Board of Malaysia announced bonus comprising 6.0 per cent annual bonus (dividend) and 2.0 per cent special Hajj bonus for financial year ended 31st December 2013.
This bring the total bonus to 8 percent. The total bonus is similar to the amount declared in 2012.
The Hajj Bonus is only to depositors who have not performed their Hajj and limited to the current hajj fee (RM9,980) or their average monthly deposit for 2013 which ever lower.
Kindly refer to "Historical Tabung Haji Dividend Rate" page for previous year dividend.
The Yearly Bonus will involve a total payout of RM2.4 billion, which was an increase of 14.3 per cent compared with RM2.1 billion in 2012.
Tabung Haji's bonus rate is competitive considering that its investment profile is limited to investments based on Shariah while savings in Tabung Haji is voluntary and without limit.
Yearly dividend is calculated base on minimum monthly balance in 2013.
In the same period, Tabung Haji achieved an income of RM3.7 billion, an increase of 34 per cent from RM2.8 billion a year earlier.
Net income after zakat amounted to RM2.6 billion in 2013 compared with RM2.1 billion in 2012.
Currently, Tabung Haji has 8.3 million depositors but the majority of the depositors' accounts (7.2 million) has an average minimum balance of less than the haj payment of RM9,980.