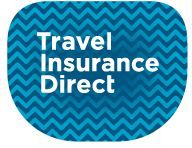 If you are New Zealanders and planning to buy your travel insurance online, you can't go wrong with Travel Insurance Direct. They are offering a very competitive package, and one of the cheapest travel insurances packages that you find on the market today.
Being cheap doesn't mean you will get sub-par coverage. Travel Insurance Direct puts high-quality travel insurance in your pocket, and you will be covered on 24 major items. It covers everything you need while traveling, and it includes emergency medical and repatriation and loss of your personal belonging such as laptops or cameras.
The best part is, you will be offered unlimited expenses on medical expenses incurred overseas, cancellation costs and additional expenses / medical evacuation.
If you are in emergency at any time while traveling, Travel Insurance Direct offered 24 hours worldwide assistance. You can call them or ask for call reverse.
Making a claim is not a difficult thing to do. Just follow 3 easy steps, and you are done.
If you are still not convinced, here are 5 reasons to choose Travel Insurance Direct.
Trusted by more than 1 million people
Travel Insurance Direct is underwritten by Lloyd's, the worlds leading insurance company.
Full money-back guarantee within 14 days
Travel Insurance Direct website is secure with SSL certificate which supports 128 bit encryption.
TID proudly belongs to the Footprints Network, funding community projects around the world.
Travel Insurance Direct is owned by Travel Insurance Direct Pty Limited with office representatives in New Zealand and Australia. The insurance is arranged and managed by Cerberus Special Risks Pty Ltd (Cerberus) and underwritten by Lloyd's.