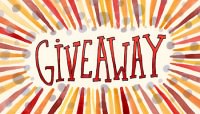 1-million-dollar-blog is proud to sponsor FREE VIP & Premium Tickets for Millionaire Mind Intensive Program. The program will be conducted from 14th to 16th March 2014 at Wisma MCA, Kuala Lumpur.
Millionaire Mind Intensive Program is a program designed for those who want to be financially free.
During the seminar, you will learn the secrets that general public will never know about how to think and act likes a millionaire. It is basically a financial education seminar of creating a wealth mindset, NOT a money making seminar or a get rich quick scheme.
This giveaway consists of 3 VIP Tickets worth RM325 each & 10 Premium Tickets worth RM245 each. With this ticket, you will have an access to VIP or Premium seating & course materials (DVDs, CDs, Tote Bag). There will be 13 winners, and each winner entitle for 1 ticket.
More information regarding this seminar can be found at http://www.amiando.com/e/fazzzc
This giveaway will end on 6th March 2014, 11.59pm & the winner will be selected randomly. Make sure you check your email after this date. The winner will be informed through e-mail.
To win the FREE ticket is very easy. All you have to do is
1. Share this post on your facebook page
2. Submit your entry in the widget below
a 1-million-dollar-blog giveaway

Good Luck!!