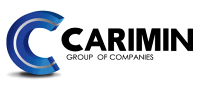 Carimin Petroleum Bhd, an Oil and gas (O&G) services provider, is scheduled to be listed in Main Market of Bursa Malaysia on 10th November 2014.
The Initial Public Offering (IPO) consists of 60.7 million new ordinary shares and offer for sale of 5.89 million shares at an IPO price of RM1.10 per share at RM0.50 par value. 51.90 million will be for private placement & selected investors, 11.69 million shares to the Malaysian public and 3 million shares for eligible directors & employees.
The IPO will raise about RM66.77 million in proceeds. Out of this, RM35.32 million will be use for purchase of offshore support vessel, RM12 million for development of minor fabrication yard, RM8 million for repayment of bank borrowing, RM7.95 million for general working capital & RM3.5 million is for listing expenses.
Carimin was established 25 years ago is also eyeing jobs in the engineering, procurement, construction, installation and commissioning (EPCIC) segment going forward.
In mid-2013, Petroliam Nasional Bhd and its production sharing contract partners had awarded RM10bil worth of hook-up, construction and commissioning HUCC jobs, of which, Dayang Enterprise Holdings Bhd clinched some RM4bil and Petra Energy Bhd another RM2.5bil. Carimin's portion was about RM900mil.
This contract will lock the revenue for the company in the next five years.
The company's closest peer on the stock market is Dayang Enterprise Holdings Bhd, which trades at a trailing PE multiple of 16.31 times while its forward PE stands at 11.63 times.
More information regarding the company can be found in Carimin Petroleum webpage.
For the time being, Carimin Petroleum does not have any fixed dividend policy.
The table below is the financial summary for Carimin Petroleum Bhd.
| | FYE 2011 | FYE 2012 | FYE 2013 | FYE 2014 |
| --- | --- | --- | --- | --- |
| Revenue (RM'000) |  158,422 |  368,868 |  325,787 |  245,575 |
| Profit after Tax (RM'000) |  9,530 |  16,804 |  19,503 |  21,898 |
| Earnings per Share (sen)* |  4.07 |  7.18 |  8.34 |  9.36 |
| Price Earnings Ratio (x)* |  27.00 |  15.31 |  13.19 |  11.75 |
* Based on number of shares post IPO
M&A Securities is the sole Adviser, Underwriter and Placement Agent of the IPO.
For those who are interested in Carimin Petroleum IPO, you may subscribe at ATM machines or via Internet Banking. The subscription period is opened until 29th October 2014 at 5pm. Tentative balloting date is on 31st October while the allotment date is on 7th November 2014.
Carimin Petroleum stock name in Bursa Malaysia is "CARIMIN".
View Carimin Petroleum prospectus in Bursa Malaysia webpage.
What do you think about Carimin Petroleum IPO? Are you going to subscribe?