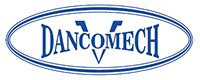 Dancomech Holdings Berhad, a process control equipment and measurements instruments company is scheduled to be listed in Main Market of Bursa Malaysia on the 21st July 2016.
The Initial Public Offering (IPO) consists of 24 million new ordinary shares and offer for sale of 16 millions existing shares at an IPO price of RM0.75 per share at RM0.40 par value. 30 million shares will be for private placement & selected investors, 7.5 million shares to the Malaysian public and the remaining 2.5 million shares made available for eligible directors, employees and person who have contributed to the success of Dancomech Holdings Group.
The IPO will raise about RM18 million in proceeds. Out of this, RM4.6 million for repayment of bank borrowing, RM6.5 million for purchase of office cum store, RM1 million for purchase of equipment, RM2.7 million will be use for working capital & the remaining RM3.2 million is for listing expenses.
Dancomech plans to purchase a new office-cum-store in Johor Baru, to enable it to implement its business strategies, market coverage expansion and strengthen its position in Johor in light of the Refinery and Petrochemical Integrated Development (Rapid) in Pengerang, Johor.
The company also plans to use part of its proceeds to expand its market presence in Sabah and Sarawak to enhance its ability to service its customers there by establishing an office to improve the delivery time of products by setting up offices in Lahad Datu, Sabah and Bintulu, Sarawak. Those areas as the centre of palm oil and oleochemicals, as well as oil and gas petrochemical activities.
On top of that, the company plans to upgrade its testing laboratory within 12 months after its listing to enable it to conduct better safety valves testing and repair services. Dancomech also intends to set up a stainless steel flexible hose assembly line, which is in line with its future business plans and product expansion.
More information regarding the company can be found in Dancomech Holdings webpage.
For the time being, Dancomech Holdings intends to distribute 30 percent of its profit after tax as dividend. Base on 2015 figures, this translate to dividend yield of 3 percent or 2.3 sen per share.
The table below is the financial summary of Dancomech Holdings.
| | FYE 2012 | FYE 2013 |  FYE 2014 |  FYE 2015 |
| --- | --- | --- | --- | --- |
| Revenue (RM'000) |  65,566 |  83,190 |  79,001 |  68,253 |
| Profit after Tax (RM'000) |  15,158 |  25,874 |  14,175 |  11,210 |
| Earnings per Share (sen)* |  10.17 |  17.67 |  9.51 |  7.52 |
| Price Earnings Ratio (x)* |  7.37 |  4.32 |  7.88 |  9.97 |
* Based on number of shares post IPO
MIDF Amanah Investment Bank is the principal adviser, managing underwrite, joint underwriter and placement agent of the IPO.
On the Moratorium on shares, as per Securities Guidelines, the promoters of Dancomech Holdings IPO will not be able to sell, transfer or assign their entire shareholdings for six months from the date of listing.
For those who are interested in Dancomech Holdings IPO, you may subscribe at ATM machines or via Internet Banking.
The retail subscription period is opened until 12th july 2016 at 5pm. Tentative balloting date is on 14th July while the allotment date is on 20th Juy 2016. Dancomech Holdings stock name in Bursa Malaysia is "DANCO".
View Dancomech Holdings prospectus in Bursa Malaysia webpage.
What do you think about Dancomech Holdings IPO? Are you going to subscribe?