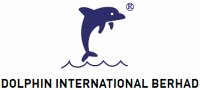 Dolphin International Bhd, a company involved in the design, development, fabrication and sale of palm oil machinery, is scheduled to be listed in Main Market of Bursa Malaysia on 9th June 2015.
The Initial Public Offering (IPO) consists of 46 million new ordinary shares at an IPO price of RM0.68 per share at RM0.20 par value. 22.75 million will be for private placement & selected investors, 15 million shares to the Malaysian public and 8.25 million shares for eligible directors & employees of Dolphin International Berhad and its subsidiaries.
The IPO will raise about RM31.28 million in proceeds. Out of this, RM11 million will be use for renovation & extension of existing factory, RM6.08 million for working capital, RM4 million for setting up a R&D Facility, RM6 million for repayment of bank borrowing & the remaining RM4.2 million is for listing expenses.
The listing would place the company in a stronger position to tap into Malaysia and Indonesia's huge palm oil milling machinery market.
There are over 439 mills in Malaysia and about 608 in Indonesia. At present, company's market share in the palm oil milling machinery sector was 3.2 per cent in Malaysia and 0.5 per cent in Indonesia.
The company will concentrate on catering to the demand for process integration and automation solutions that enhance productivity, safety and efficiency, improve facilities in Shah Alam and Puchong as well as innovating new solutions.
The automation solutions for the palm oil milling machinery industry, will ensure production processes run in a more consistent manner.
More information regarding the company can be found in Dolphin International webpage.
For the time being, Dolphin International does not have any fixed dividend policy.
The table below is the financial summary for Dolphin International Bhd.
| | FYE 2010 | FYE 2011 | FYE 2012 | FYE 2013 |
| --- | --- | --- | --- | --- |
| Revenue (RM'000) |  45,990 |  64,175 |  88,249 |  104,585 |
| Profit after Tax (RM'000) |  7,278 |  6,954 |  10,641 |  12,066 |
| Earnings per Share (sen)* |  3.28 |  3.13 |  4.79 |  5.44 |
| Price Earnings Ratio (x)* |  20.74 |  21.71 |  14.19 |  12.51 |
* Based on number of shares post IPO
Hong Leong Investment Bank is the sole principal adviser, underwriter & placement agent of the IPO.
For those who are interested inDolphin International IPO, you may subscribe at ATM machines or via Internet Banking. The subscription period is opened until 28th May 2015 at 5pm. Tentative balloting date is on 1st June while the allotment date is on 8th June 2015.
Dolphin International stock name in Bursa Malaysia is "DOLPHIN".
View Dolphin International prospectus in Bursa Malaysia webpage.
What do you think about Dolphin International IPO? Are you going to subscribe?