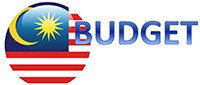 From Aug 11 to Aug 25, the government launched a Budget 2015 campaign where they invite Malaysians to offer ideas through #Bajet2015 microsite. Many people participated in the campaign regardless of age.
Many website and research said that the Malaysia Budget 2015 will continue to be friendly to businesses and investors as well as the people. Next year 1 April will be the implementation of GST (Goods & Services Tax) and it is expected that there will be a rise in cost of living to the people and also cost of doing business of Malaysian businesses. It is expected that with the implementation of GST, the house affordability among low income earner and first time home buyer will decline. The overall consumer spending will likely come under pressure and a decline in spending.
In general websites, the researcher believes that under Budget 2015, the government strives to lower the debt level of the country and at the same time strive a balance to also growing the people's welfare and private sector.
Our Prime Minister, Najib is scheduled to table Budget 2015 in parliment on Oct 2015. There are many expectations from various communities and what can we expect from Budget 2015 ? What are the goodies for Malaysia Businesses and Entrepreneurs ?
FounderMethod is hosting a special business related FREE Webinar on Malaysia Budget 2015 in two languages
English session:
Date & Time: 30 Oct 10-11am
Registration Link: http://foundermethod.com/budget2015-english/
Mandarin session:
Date & Time: 06 Nov 10-11am
Registration Link:
Mandarin : http://foundermethod.com/budget2015-mandarin/

This is NOT a Webinar for General Information Purpose. This Webinar is designed specially for Malaysia Business & Entrepreneurs to teach them how they can make full use of Budget 2015