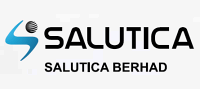 Salutica Berhad, an original design manufacturer of electronic components is scheduled to be listed in ACE Market of Bursa Malaysia on the 18th May 2016.
The Initial Public Offering (IPO) consists of 78 million new ordinary shares and offer for sale of 23 millions shares at an IPO price of RM0.80 per share at RM0.10 par value. 71.80 million shares will be for private placement & selected investors, 19.4 million shares to the Malaysian public and the remaining 9.7 million shares made available for eligible directors, employees and person who have contributed to the success of Salutica Group.
The IPO will raise about RM67.87 million in proceeds. Out of this, RM8.5 million for repayment of bank borrowing, RM25 million will be use for capital expenditure, RM8.2 million for R&D expenditure,  RM16.7 million will be use for working capital & the remaining RM4 million is for listing expenses.
Salutica, through its wholly-owned subsidiary, Salutica Allied Solutions Sdn Bhd, is principally involved in the design, development and manufacture of consumer electronic products such as bluetooth-related devices, as well as other electronic products and precision parts and components for multinational corporations and brands.
The company also has its own in-house product line of Bluetooth 4.0 technology products, under the brand name of FOBO and the current product line comprise amongst others, FOBO Tire, FOBO Tire Plus, FOBO Bike, FOBO Xtra, FOBO Tag, FOBO Max and FOBO Beacon.
The listing has been earmarked to expand the company's capacity in the production and creation of high end bluetooth related products range.
The company is to focus on high value added bluetooth products as it remains a compelling market .
About three billion bluetooth products were shipped worldwide in 2013, and this number is expected to reach 4.9 billion in 2018. Furthermore, with the advent of the Internet of Things (IoT), we will see an increased connectivity in our daily lives, and IoT is a concept which is already embodied in our in-house brand- FOBO products.
These favourable conditions will hopefully continue to create new possibilities for Salutica to explore further growth and expansion.
More information regarding the company can be found in Salutica webpage.
For the time being, Salutica intends to distribute not less than 30 percent of its profit after tax as dividend. Base on 2015 figures, this translate to dividend yield of 2.65 percent or 2.1 sen per share.
The table below is the financial summary of Salutica.
| | FYE Jun 2014 | FYE Jun 2015 |  FPE Jan 2015 |  FPE Jan 2016 |
| --- | --- | --- | --- | --- |
| Revenue (RM'000) |  204,132 |  192,518 |  124,266 |  145,654 |
| Profit after Tax (RM'000) |  60,115 |  27,412 |  10,766 |  15,831 |
| Earnings per Share (sen)* |  3.78 |  7.07 |  – |  – |
| Price Earnings Ratio (x)* |  21.16 |  11.32 |  – |  – |
* Based on number of shares post IPO & exclude one off RM45.4 millions gain
RHB Investment Bank is the principal adviser, sponsor, underwriter and placement agent of the IPO.
On the Moratorium on shares, as per Securities Guidelines, the promoters of Salutica IPO will not be able to sell, transfer or assign their entire shareholdings for six months from the date of listing. The promoters also must held at least 45% of issued share in the next subsequent 6 months.
For those who are interested in Salutica IPO, you may subscribe at ATM machines or via Internet Banking.
The retail subscription period is opened until 6th May 2016 at 5pm. Tentative balloting date is on 10th May while the allotment date is on 16th May 2016. Salutica stock name in Bursa Malaysia is "SALUTE".
View Salutica prospectus in Bursa Malaysia webpage.
What do you think about Salutica IPO? Are you going to subscribe?