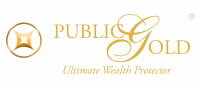 Central banks in countries namely United States (US), Germany, France and Italy hold 70% of their reserve in gold. What spurs them to use gold as reserve is their loss of confidence towards the two world leading currencies, the US dollar and Euro. Gold is viewed as a federal reserve and is a counter against the swing of the US dollar.
United States, who is the leader in the world of economy, has been facing one of the roughest times with its shrinking economy and increasing unemployment rate. Since the concluded of the Great Recession 3 years ago, the country's employment rate has topped 8% for each month with job growth slowed drastically in August. Employers only added 96,000 jobs which indicate a fall from 141,000 in July, far below the 12 million over citizens who are still unemployed.
In combating US financial crisis and low rate of unemployment, Federal Reserve Chairman Ben Bernanke has announced on 14th September to implement the third round of Quantitative Easing (QE3). This involves the spending of USD40 billion a month in purchasing mortgage-backed securities, and an increase in the longer-term securities holding with approximately $85 million each month till the end of 2012. Moreover, it also involves maintaining an extremely low interest rates until 2015 whereby could arouse investors to chase after gold.
The expectation of a stronger US economy consequence of this policy should boost the industrial demand for precious metals, particularly gold. Analysts see it as a driving force for the gold market. Based on Bloomsberg.com, the implementation of quantitative easing scenario is likely to spark gold to be viewed as an interesting and most favored currency. Fed's commitment towards the economic growth will result in gold and silver emerging as huge winners.
With Fed's wider involvement in the economy, investors are prone to invest their money in the form of gold as Fed's action poses the risk of inflation. Hence, gold would be the safest form of investment to protect investors from the possible rising prices of commodities in the face of mass liquidity creation and weakening dollar. To sum it all, the appeal of gold as a shelter from fear and secondary currency has never been greater.
According to Public Gold Group, Executive Chairman, Dato' Louis Ng, "The implementation of QE3 will undoubtedly enhance the demand and position of gold in the global market as gold provides the best hedge against inflation or any economic calamities. Therefore, I strongly urge the public to embark on gold investment for a secure future with an optimum wealth protection under Public Gold," he said.
Adapted from:
http://economictimes.indiatimes.com/markets/commodities/gold-biggest-beneficiary-of-feds-qe3-analysts-recommend-a-buy/articleshow/16393849.cms
http://en.bisnis.com/articles/gold-tops-us$1-770-after-fed-announces-qe3-to-boost-economy
http://www.bloomberg.com/news/2012-09-13/gold-may-gain-before-fed-policy-decision-amid-record-etp-assets.html
http://blog.kkbullion.com/
http://zeenews.india.com/business/news/international/us-fed-launches-qe3-to-buy-40-bn-bonds-monthly-to-boost-economy_60274.html