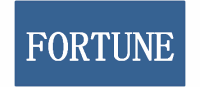 The Fortune Global 500 is an annual ranking of the top 500 corporations or companies worldwide as measured by revenue. The list is compiled and published annually by Fortune magazine.
The list was first published in 1989 but only cover US industrial companies. In 1995, the list changed to include all companies & sectors.
The latest 2011 ranking was published on 23th July 2012. In 2012 edition, Royal Dutch Shell gained the top position replacing Wal-Mart Stores. There is only one (1) Malaysian company managed to be in the 2012 Fortune Global list, namely Petronas at 68th position improving from the 86th position in 2011.
The table below is top 20 of Fortune Global 500.
Company
Rank
Country
Revenues
Profits
2011
2010
($ millions)
($ millions)
Royal Dutch Shell
1
2
Netherlands
484,489
30,918
Exxon Mobil
2
3
U.S.
452,926
41,060
Wal-Mart Stores
3
1
U.S.
446,950
15,699
BP
4
4
Britain
386,463
25,700
Sinopec Group
5
5
China
375,214
9,453
China National Petroleum
6
6
China
352,338
16,317
State Grid
7
7
China
259,142
5,678
Chevron
8
10
U.S.
245,621
26,895
ConocoPhillips
9
12
U.S.
237,272
12,436
Toyota Motor
10
8
Japan
235,364
3,591
Total
11
11
France
231,580
17,069
Volkswagen
12
13
Germany
221,551
21,426
Japan Post Holdings
13
9
Japan
211,019
5,939
Glencore International
14
18
Switzerland
186,152
4,048
Gazprom
15
35
Russia
157,831
44,460
E.ON
16
29
Germany
157,057
-3,085
ENI
17
23
Italy
153,676
9,539
ING Group
18
17
Netherlands
150,571
6,591
General Motors
19
20
U.S.
150,276
9,190
Samsung Electronics
20
22
South Korea
148,944
12,059
Petronas
68
86
Malaysia
97,355
21,915