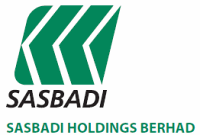 Sasbadi Holdings Bhd, an educational publisher, is scheduled to be listed in Main Market of Bursa Malaysia on 23th July 2014.
The Initial Public Offering (IPO) consists of 21.20 million new ordinary shares and offer for sale of 35.95 million shares at an IPO price of RM1.19 per share at RM0.50 par value. 75.18 million will be for private placement & selected investors, 6.35 million shares to the Malaysian public and 5.7 million shares for eligible directors & employees.
The IPO will raise about RM25.23 million in proceeds. Out of this, RM0.1 million will be use for establishment of applied learning centres, RM11.5 million for proposed acquisition of publishing business, RM7 million for office cum warehouse building, RM2.73 million for working capital & RM3 million is for listing expenses.
Sasbadi Holdings was founded by Law with his partners in 1985. Its editorial team, 40% are teachers while 60% are in-house editors or writers with relevant qualifications.
The company derives most of its income from the publication of syllabus-based content. Their profit margins are quite consistent due to our economies of scale and ability to plan.
This year the Education Ministry has replaced the nation-wide Form Three examination, PMR, with a school-based assessment system called PT3. Due to this, new product Pentaksiran Tingkatan 3 (PT3) was selling like hot cakes in the market because students and parents were anxious over the change in the assessment format.
Sasbadi already has a digital platform for its products and expects to grow it as it forsees digital learning in classroom becoming more widely practised. Currently, the company has about 30,000 paying subscribers for its online content offerings.
Having grown organically, Sasbadi is now looking at mergers and acquisition (M&A) as part of its expansion strategy.
More information regarding the company can be found in Sasbadi Holdings webpage.
Sasbadi Holdings intends to pay up to 50 percent of its profit after tax as dividend. Base on 2013 figures & IPO price of RM1.19, this translate to dividend yield of 4.22 percent or 5 sen per share.
The table below is the financial summary for Sasbadi Holdings Bhd.
| | FYE Aug 2010 | FYE Aug 2011 | FYE Aug 2012 | FYE Aug 2013 | FPE Feb 2013 | FPE Feb 2014 |
| --- | --- | --- | --- | --- | --- | --- |
| Revenue (RM'000) |  47,012 |  59,961 |  64,821 |  77,964 |  49,986 |  43,992 |
| Profit after Tax (RM'000) |  6,070 |  9,476 |  10,892 |  12,754 |  10,826 |  8,030 |
| Earnings per Share (sen)* |  4.78 |  7.46 |  8.58 |  10.04 |  – |  – |
| Price Earnings Ratio (x)* |  24.90 |  15.95 |  13.88 |  11.85 |  – |  – |
* Based on number of shares post IPO
Alliance Investment Bank is the principal adviser, underwriter & placement agent of the IPO.
For those who are interested in Sasbadi Holdings IPO, you may subscribe at ATM machines or via Internet Banking. The subscription period is opened until 14th July 2014 at 5pm. Tentative balloting date is on 16th July while the allotment date is on 21th July 2014.
Sasbadi Holdings stock name in Bursa Malaysia is "SASBADI".
View Sasbadi Holdings prospectus in Bursa Malaysia webpage.
What do you think about Sasbadi Holdings IPO? Are you going to subscribe?