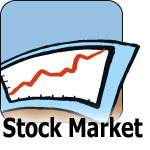 The impending general election may be wrong-footing stock market investors due to uncertainty concerns. But if you are one of those banking on the current administration staying in power, there are some stocks that are worth taking a bet on.
These are companies that are doing well but which also have a political flavour one way or the other. These could be in the form of government contracts, shareholdings or just personalities involved in their key management or ownership.
The table below is eight stocks to keep on your radar.
Stock
Descriptions
SapuraKencana Petroleum
This oil and gas giant, although impressive in its own right, has obvious political links. While its executive vice-chairman Datuk Mokhzani Mahathir is the son of former prime minister Tun Dr Mahathir Mohamad, the group president and chief executive officer Datuk Seri Shahril Shamsuddin and his family have always had close ties with the Najib administration.And business is seemingly good.
Gamuda
The construction sector is always said to have some political flavour. A good case in point is construction giant Gamuda, which is often seen as a proxy to politically-linked stocks on Bursa Malaysia.Last year Gamuda secured one of its most significant jobs.Gamuda became the project delivery partner (PDP) with MMC Corp Bhd for Malaysia's biggest infrastructure project, the My Rapid Transit (MRT) in the Klang Valley.
CIMB Group Holdings
One of the stocks with the biggest political perception is undeniably CIMB. Its group chief executive Datuk Seri Nazir Razak is the younger brother of Prime Minister Datuk Seri Najib Tun Razak.CIMB currently has investment banking presence in Malaysia, Indonesia, Singapore, Thailand, Brunei, Vietnam, Bahrain, Sri Lanka, London, New York, Australia, China and Hong Kong
MyEG Services
Online government services channel MyEG Services Bhd is the Government's most prominent partner in connecting services to Malaysians on the virtual platform.Its principal activities are developing and implementing e-government services as well as providing related services for such projects.On top of e-government projects, executive chairman Datuk Norraesah Mohamad is also a member of the Umno supreme council and was a senator in 2005-2008. Norraesah owns 1.17% of MyEG.

Currently, MyEG is collaborating with 12 government agencies, with the Road Transport Department contributing almost 50% of its total income, so that should give you an indication of how intrinsically-tied this company is to the current administration.

Malaysia Marine and Heavy Engineering Holdings
Malaysia Marine and Heavy Engineering Holdings Bhd (MMHE), a subsidiary of MISC Bhd, would appear to be another obvious political play. MISC is 62.7% owned by Petronas.
Prestariang
Prestariang is a provider of information communication technology (ICT) training, certification and software still has big plans in the offing with the opening of its boutique university taking centre stage for now.Mooted by the Government, the university which will be launched on Jan 31, will provide the company a recurring income on top of its current businesses which include the provision of training, certification and software to clients such as government ministries and local universities, which are among its biggest clients.It works with top global IT companies in the provision of such services.
Cypark Resources
Integrated renewable energy developer and environmental solutions provider Cypark Resources Bhd is poised to ride on the initiatives implemented by the Government to promote green energy.Before it was listed in 2010, it said it had been mandated by the Government to close 16 landfills nationwide.The projects have since been completed and are ready for handover to the Government.

Apart from these, the company has also invested RM94.29mil to build a renewable energy park (RE Park) with grid connection on a 26ha remediated landfill in Pajam, Nilai.

The RE Park, announced by the Prime Minister, is one of the new investments from entry point projects of the ETP.


Source : Starbiz