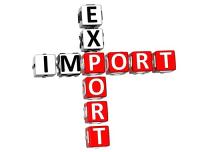 In 2011, Malaysia's total external trade was at RM1.27 trillion up from RM1.17 trillion in 2010. Trade surplus also increased to RM120 billion from RM110 billion a year before.
Malaysia largest trading partner is China with total trade of RM167 billion in 2010 up from RM147 billion in 2009.
In terms of trade surplus, Malaysia earns the most from INdia and Hong Kong with more than RM17 billion in surplus. On the other hand, Malaysia lost the most to Indonesia with a trade deficit of RM14 billion.
The table below is Malaysia top 30 largest trading partner with export, import & trade surplus (or deficit) figures in 2011.