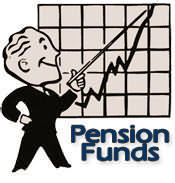 Previously, we looked at 2012 top 300 world's largest pensions fund where Malaysian funds, namely Employees Provident Fund and Kumpulan Wang Persaraan (KWAP) at number 10 and 130 respectively. The different between sovereign and non-sovereign funds are the fund ownership.
Sovereign fund is established by national authorities for the meeting of pension liabilities. So, this raking is quite similar to world's largest pension funds but without private funds such as General Motors pension funds.
EPF down 1 rank up from 5th spot in 2011 to 6th spot in 2012 with total assets grew from $146 billion to $154 billion.
The table below is top 26 world's largest sovereign pension funds.
| Rank | Fund | Country | Total Assets ($mill) |
| --- | --- | --- | --- |
| 1 | Government Pension Investment Fund | Japan | 1,394,873 |
| 2 | Government Pension Fund – Global | Norway | 575,527 |
| 3 | National Pension Corporation | Korea | 313,981 |
| 4 | Central Provident Fund | Singapore | 159,789 |
| 5 | Canada Pension Plan | Canada | 158,669 |
| 6 | Employees Provident Fund | Malaysia | 153,890 |
| 7 | National Social Security Fund | China | 136,665 |
| 8 | Government Employees (GEPF) | South Africa | 112,053 |
| 9 | National Wealth Fund | Russia | 86,907 |
| 10 | Fondo de Reserva de la Seguridad Social | Spain | 85,250 |
| 11 | The Future Fund | Australia | 74,349 |
| 12 | Employees' Provident Fund | India | 57,957 |
| 13 | Public Institute for Social Security | Kuwait | 53,867 |
| 14 | Fonds de Réserve pour les retraites (FRR) | France | 45,455 |
| 15 | Labor Pension Fund | Taiwan | 43,538 |
| 16 | AP Fonden 3 | Sweden | 32,000 |
| 17 | AP Fonden 2 | Sweden | 30,840 |
| 18 | AP Fonden 1 | Sweden | 30,516 |
| 19 | AP Fonden 4 | Sweden | 29,994 |
| 20 | Zilverfond / Fonds de Vieillissement | Belgium | 23,812 |
| 21 | National Pensions Reserve Fund | Ireland | 19,555 |
| 22 | The State Pension Fund | Finland | 17,788 |
| 23 | AP Fonden 7 | Sweden | 13,987 |
| 26 | The New Zealand Superannuation Fund | New Zealand | 12,426 |
| 25 | Fonds de Comp. de la Securite Sociale | Luxembourg | 11,785 |
| 24 | FEFSS | Portugal | 11,489 |

Source : Towers Watson