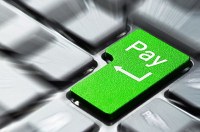 In Malaysia, online shopping grows tremendously in the recent years. In the year, 2010, the market size for online shopping was approximately RM 1.8 billion. The figure is expected to grow over RM 5 billion in 2014, which represent 35 percent increase per year
Low prices, convenience, easy to compare & save time are among the main reason why Malaysian shop online.
Entrepreneurs may want to take advantage of the scenario by launching an online shopping website. If you're one of them or planning to be, you want to explore the choice of Payment Processors that is available in Malaysia.