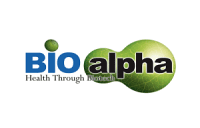 Bioalpha Holdings Berhad Initial Public Offering (IPO) received an overwhelming response with its public portion of 20 million shares. It was oversubscribed by 32.73 times. The IPO attract 9,804 applications or 663.7 million shares.
Notices of Allotment will be dispatched by post to all successful applicants on or before 13th April 2015. Kronologi Asia is expected to be listed on the ACE Market of Bursa Malaysia on 14th April 2015 under stock name "BIOHLDG".
Below are the allotment summary.