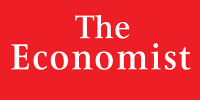 Every year, the Economist Corporate Network—the emerging markets advisory business of The Economist Group—conducts a survey of its 500 clients in Asia Pacific. These 500 firms are some of the world's largest multinationals, and their collective views provide critical insights into the world's fastest growing region.
The latest Asia Business Outlook Survey (ABOS) was carried out in December 2012. Respondents were all senior executives, many of them with overall responsibility for the Asia Pacific region. The majority came from Western multinational companies.
The survey shows that China, India and Indonesia hold the top 3 spot of the most popular investment spot in Asia while Malaysia not far behind at the 4th spot.
The table below is the top 13th list of the most popular investment spot in Asia.
| Country | Score |
| --- | --- |
| China | 73.8 |
| Indian subcontinent | 54.1 |
| Indonesia | 53.5 |
| Malaysia | 43.0 |
| Thailand | 38.6 |
| Vietnam | 37.7 |
| Singapore | 34.8 |
| South Korea | 28.9 |
| Philippines | 28.1 |
| Australia | 27.0 |
| Japan | 26.2 |
| Hong Kong | 21.4 |
| Taiwan | 15.2 |