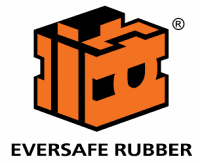 Eversafe Rubber Berhad, a tyre retreading solutions provider is scheduled to be listed in ACE Market of Bursa Malaysia on the 21st April 2017.
The Initial Public Offering (IPO) consists of 48 million new ordinary shares and 30 millions offer for sale of existing shares at an IPO price of RM0.36 per share. 54 million shares will be for institutional investors, private placement & selected investors, 12.5 million shares made available for Malaysia Public and 11.5 million shares made available to the employees and person who have contributed to the success of Eversafe Rubber and its subsidiaries.
The IPO will raise about RM16.90 million in proceeds. Out of this, RM12.58 million is for new manufacturing lines and enhanced automation systems, RM1.5 million will be use for establishing IPR and overseas branding initiative RM3.2 million is for listing expenses.
Eversafe is involved in the development, manufacturing and distribution of tyre retreading materials and tyre retreading operations.
The company plans to increase its revenue from the overseas market to 75% in three years, from 57.1% in FY16. The company has been able to grow export sales with exports to at least 23 countries including New Zealand, Japan and Australia.
To date, Eversafe has eight facilities including four in Ipoh comprising manufacturing plants, warehouse and head office; two facilities comprising a manufacturing plant and warehouse in Penang, an administration office in Shanghai and one manufacturing facility cum office in Jiaxing, China.
It is finalising details of a joint venture arrangement to establish a tyre retreading plant in South America. The plant, which is expected to start operations next year, will be used for training and demonstration to promote its products to capture the tyre retreading business in South America.
More information regarding the company can be found in Eversafe Rubber  Berhad webpage.
Eversafe Rubber intends to distribute between 40 to 60 percent of their Profit After Tax as dividend. Base on 2016 figures and IPO price of RM0.36, this translate to the dividend yield of 5 percent.
The table below is the financial summary of Eversafe Rubber.
| | FYE 2013 | FYE 2014 | FYE 2015 | FPE 2015 | FPE 2016 |
| --- | --- | --- | --- | --- | --- |
| Revenue (RM'000) |  80,816 |  81,387 |  75,297 |  57,735 |  55,066 |
| Profit after Tax (RM'000) |  6,555 |  5,319 |  5,829 |  5,412 |  7,447 |
| Earnings per Share (sen)* |  2.72 |  2.21 |  2.42 |  – |  – |
| Price Earnings Ratio (x)* |  13.21 | 16.28 |  14.86 |  – |  – |
* Based on number of shares post IPO
Mercury Securities is the principal adviser, sponsor, sole underwriter and sole placement agent of the IPO.
On the Moratorium on shares, the promoters of Eversafe Rubber IPO will not be able to sell, transfer or assign their entire shareholdings for a period of 6 montsfrom the date of listing. For the subsequent 6 months, the promoters must hold at least 45 percent of shares of the total number of shares issued.
For those who are interested in Eversafe Rubber IPO, you may subscribe at ATM machines or via Internet Banking.
The retail subscription period is opened until 10th April 2017 at 5pm. Tentative balloting date is on 12th April while the allotment date is on 19th April 2017. Eversafe Rubber stock name in Bursa Malaysia is "ESAFE".
View Eversafe Rubber prospectus in Bursa Malaysia webpage.
What do you think about Eversafe Rubber IPO? Are you going to subscribe?