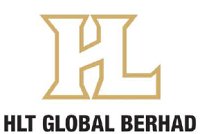 HLT Global Berhad, a glove-dipping lines manufacturer is scheduled to be listed in ACE Market of Bursa Malaysia on the 10th January 2017.
The Initial Public Offering (IPO) consists of 39.59 million new ordinary shares and offer for sale of 33.31 million shares at an IPO price of RM0.45 per share at RM0.10 par value. 58.7 million shares will be for private placement & selected investors, 13.2 million shares made available for Malaysian Public and the remaining 2 million shares made available to the eligible directors, employees and subsidiary of HLT Global Berhad.
The IPO will raise about RM17.8 million in proceeds. Out of this, RM9 millions for capital expenditure, RM1.5 millions for R&D expenditure,  RM4.9 million for working capital & the remaining RM2.4 million is for listing expenses.
On capital expenditure, the company plan to acquire a land and to construct a factory in southern Klang Valley. The new factory will enable the company to increase production capacity to capture more business opportunities in the future.
Besides Malaysia, the company has presence in Thailand, Indonesia, India and Saudi Arabia. The company planned to expand into Vietnam next year in the quest to tap into the potential market.
HLTG's order book currently stood at RM69mil which will keep the company busy until end of 2017.
On the weakening of ringgit, it has no significant effect on the company's revenue as 70% of its raw materials was purchased locally, while the remaining percentage was imported from countries like China, Denmark and Singapore.
More information regarding the company can be found in HLT Global webpage.
For the time being, HLT Global does not have any fixed dividend policy.
The table below is the financial summary of HLT Global.
| | FYE 2013 |  FYE 2014 |  FYE 2015 | FPE 2015 |  FPE 2016 |
| --- | --- | --- | --- | --- | --- |
| Revenue (RM'000) |  46,042 |  43,568 |  75,697 |  31,134 |  47,692 |
| Profit after Tax (RM'000) |  9,942 |  8,563 |  12,134 |  5,304 |  6,213 |
| Earnings per Share (sen)* |  3.77 |  3.24 |  4.60 |  – |  – |
| Price Earnings Ratio (x)* |  11.95 |  13.87 |  9.79 |  – |  – |
* Based on number of shares post IPO
KAF Investment Bank is the principal adviser, sponsor, underwriter and placement agent of the IPO.
On the Moratorium on shares, as per Securities Guidelines, the promoters of HLT Global IPO will not be able to sell, transfer or assign their entire shareholdings for six months from the date of listing.
For those who are interested in HLT Global IPO, you may subscribe at ATM machines or via Internet Banking.
The retail subscription period is opened until 28th December 2016 at 5pm. Tentative balloting date is on 30th December while the allotment date is on 5th January 2017. HLT Global stock name in Bursa Malaysia is "HLT".
View HLT Global prospectus in Bursa Malaysia webpage.
What do you think about HLT Global IPO? Are you going to subscribe?