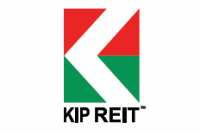 KIP Real Estate Investment Trust (REIT) is scheduled to be listed in Main Market of Bursa Malaysia on the 6th February 2017. The Initial Public Offering (IPO) consists of 234.15 million units at an IPO price of RM1.00 per unit.
Out of these, 220.65 million units are offered to Malaysian and foreign institutional and selected investors and a retail offering of 13.5 million units to the Malaysian public.
Retail application is payable upon application but in the event the final retail price is less than RM1.00, retail investors will receive the refund on the difference.
The proceeds will be used mainly for the acquisitions of KIP REIT's initial portfolio consisting of five KiP Marts – in Tampoi, Kota Tinggi, Masai, Senawang and Malacca – as well as a neighbourhood retail centre known as KiP Mall in Bangi.
The assets are valued at RM580 million and have an average occupancy rate of 85% and above, with a yield of 6.54%.
KIP REIT Management CEO Lim Han Gie said its focus on hybrid (traditional wet market and conventional shopping centre) community-centric retail centres that cater to communities' need for fresh produce and daily essentials, coupled with its diversified tenant base and strategic geographical locations in growing catchment areas, are what make KIP REIT attractive.
The targets of KIP REIT could be achieved through the optimisation and asset enhancement by the management. The manager has the "right of first refusal" to expand KIP REIT in the future, through the acquisition of other KiP Marts in Johor, Penang, Pahang, Kedah, Selangor and Negri Sembilan.
KIP REIT's gross rental income for the past three financial years has been growing steadily from RM48.30 million in 2014, RM51.63 million in 2015 and RM53.00 million in 2016. It posted a net property income of RM32.76 million in 2014, RM38.27 million in 2015 and RM42.24 million in 2016.
KIP REIT intend to pay up to 100% Distributable Income for Forecast Period of 2017 & 2018, thereafter at least 90% of KIP REIT's Distributable Income on quarterly basis.
More information can be found at KIP REIT website.
Base on 2017 and 2018 income forecast, the dividend yield are 6.54 and 6.59 percent respectively.
The table below is the financial summary of KIP REIT.
| | FY 2014 | FY 2015 | FY 2016 |
| --- | --- | --- | --- |
| Revenue (RM'000) | 48,304 | 51,632 | 53,006 |
| Net Property Income (NPI) (RM'000) | 32,756 | 38,274 | 42,237 |
Distributable income is the Net Property income (NPI) minus the utilities, maintenance expenses and other operating expenses such as trust expenses (management fee and trustee fee).
For those who are interested in KIP REIT IPO, you may subscribe at ATM machines or via Internet Banking.
The retail subscription period is opened until 16th January 2017 at 5pm. Tentative balloting date is on 18th January while the allotment date is on 3rd February 2017. KIP REIT stock name in Bursa Malaysia is "KIPREIT".
View KIP REIT prospectus in Bursa Malaysia webpage.
What do you think about KIP REIT IPO? Are you going to subscribe?