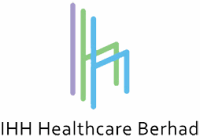 IHH Healthcare Bhd, Asia's biggest hospital operator is scheduled to be dual listed in Main Market of Bursa Malaysia and Singapore Stock Exchange on 25th July 2012.
The Initial Public Offering (IPO) consists of 2.23 billion shares. 1.39 billion are set aside for cornerstone investors and 498.01 million for local and foreign institutional investors.
A total of 208.51 million shares are allocated to retail investors and people who have contributed to the IHH group, including company staff and directors and business associates. The remaining 140.64 million shares are offered to retail investors in Singapore.
The retail price of the offering is RM2.85 and S$1.18 per share for Malaysia & Singapore offering respectively.
The final price will be equal to the institutional price. There will be a refund to the difference if the final retail price is less than the retail price.
The IPO will raise RM5.1 in proceeds. About 90.9% of the IPO proceeds will be used for repayment of borrowings, while a further 5.4% will be utilised for working capital while the remaining 3.6% will be used for listing expenses.
IHH Healthcare had a leading market positions in its home markets of Malaysia, Singapore and Turkey with hospital in Turkish hospital group Acibadem AS, Singapore's Parkway Holdings, India's Apollo Hospitals Enterprise Ltd, Pantai Hospitals and International Medical University.
The group, which is controlled by Khazanah Nasional Bhd, also has healthcare operations and investments in China, India, Hong Kong, Vietnam, Brunei and Macedonia. It operates over 4,900 beds in 30 hospitals as well as clinics and ancillary healthcare business across eight countries.
In the pipeline are more than 3,300 new beds to be delivered through new hospital developments and expansion over the next five years. These include two potential hospital development projects in Turkey.
Blackrock Inc, Capital Group, Kuwait Investment Authority and Och-Ziff Capital Management Group are among cornerstone investors in IHH. Others include sovereign wealth fund Government of Singapore Investment Corp, Fullerton Fund Management, AIA Group and Hwang Investment Management.
The cornerstone investors among local funds include the Employees Provident Fund (EPF), Permodalan Nasional Bhd, Lembaga Tabung Haji, Tan Sri Chua Ma Yu's CMY Capital Markets Sdn Bhd, Eastspring Investments Bhd and CIMB-Principal Asset Management Bhd.
More information regarding the company can be found in IHH Healthcare webpage.
Currently, IHH Healthcare does not have any fixed dividend policy.
The table below is the financial summary for IHH Healthcare Bhd.
| | FYE 2009 | FYE 2010 | FYE 2011 | 3 mth ended 31st Mar 2011 |  3 mth ended 31st Mar 2012 |
| --- | --- | --- | --- | --- | --- |
| Revenue (RM'000) |  121,081 |  1,214,085 |  3,328,849 |  859,927 |  1,276,192 |
| Profit after Tax (RM'000) |  110,277 |  514,621 |  505,560 |  128,710 |  237,115 |
| Earnings per Share (sen)* |  1.37 |  6.39 |  6.27 |  6.39** |  11.77** |
| Price Earnings Ratio (x)* |  208.23 |  44.62 |  45.42 |  44.60** |  24.21** |
* Based on number of shares post IPO
** Annualized
CIMB Investment Bank is the principal adviser, managing underwriter for the Malaysia public offering of the IPO.
For those who are interested in IHH Healthcare IPO, you may subscribe at ATM machines or via Internet Banking. The subscription period is opened until 11th July 2012 at 5pm. Tentative balloting date is on 13th July while the allotment date is on 23rd July 2012.
IHH Healthcare stock name in Bursa Malaysia is "IHH".
View IHH Healthcare prospectus in Bursa Malaysia webpage.
What do you think about IHH Healthcare IPO? Are you going to subscribe?