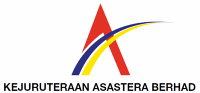 Kejuruteraan Asastera Berhad (KAB), an electrical and mechanical engineering specialist is scheduled to be listed in ACE Market of Bursa Malaysia on the 17th November 2017.
The Initial Public Offering (IPO) consists of 80 million new ordinary shares and 32 millions offer for sale of existing shares at an IPO price of RM0.25 per share. 88 million shares will be for institutional investors, private placement & selected investors, 16 million shares made available for Malaysia Public and 8 million shares made available to the eligible persons..
The IPO will raise about RM25 million in proceeds. Out of this, RM12.1 million is for working capital which includes project expenses, purchase of materials & components and human resources expenses, RM2.2 million will be use for capital expenditure, RM1.6 millions for repayment of bank borrowing, RM0.6 millions for setting up a new office in Johor Bahru & Kuala Lumpur and the remaining RM3.5 million is for listing expenses.
KAB's main business activity involves the installation, testing and commissioning of electrical systems including electrical distribution systems, communications and information technology networks and Extra Low Voltage systems.
The company will participate in the affordable housing sector and expand its reach and presence in new geographical locations within Malaysia and to have a new branch office in Johor Baru and an additional office in Kuala Lumpur using 3.4% of the proceeds.
At the same time, KAB plan strengthen their capabilities, specifically in the mechanical engineering segment, while diversifying our revenue stream by providing maintenance services including upgrading, retrofitting and refurbishment projects.
As at end-May 2017, KAB had cash and bank balances of RM9.26 million, with short-term borrowings of RM7.87 million and no long-term borrowings.
More information regarding the company can be found in Kejuruteraan Asastera Berhad webpage.
For the time being, Kejuruteraan Asastera does not have any fixed dividend policy.
The table below is the financial summary of Kejuruteraan Asastera.
| | FYE 2014 | FYE 2015 | FYE 2016 | FPE 2016 | FPE 2017 |
| --- | --- | --- | --- | --- | --- |
| Revenue (RM'000) |  56,954 |  87,098 |  93,124 |  37,615 |  43,809 |
| Profit after Tax (RM'000) |  3,875 |  4,548 |  6,555 |  2,863 |  2,843 |
| Earnings per Share (sen)* |  1.21 |  1.42 |  2.05 |  – |  – |
| Price Earnings Ratio (x)* |  20.65 | 17.59 |  12.20 |  – |  – |
* Based on number of shares post IPO
Mercury Securities is the principal adviser, sponsor, sole underwriter and sole placement agent of the IPO.
On the Moratorium on shares, the promoters of Kejuruteraan Asastera IPO will not be able to sell, transfer or assign their entire shareholdings for a period of 6 monts from the date of listing. For the subsequent 6 months, the promoters must hold at least 45 percent of shares of the total number of shares issued. Thereafter, Promoter may sell, transfer or assign up to a maximum of one-third per annum of the Shares held under moratorium.
For those who are interested in Kejuruteraan Asastera IPO, you may subscribe at ATM machines or via Internet Banking.
The retail subscription period is opened until 7th November 2017 at 5pm. Tentative balloting date is on 9th November while the allotment date is on 15th November 2017. Kejuruteraan Asastera stock name in Bursa Malaysia is "ESAFE".
View Kejuruteraan Asastera prospectus in Bursa Malaysia webpage.
What do you think about Kejuruteraan Asastera IPO? Are you going to subscribe?