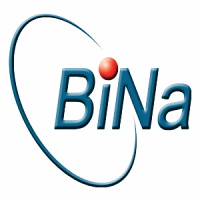 Binasat Communications Berhad, a Telco services provider is scheduled to be listed in ACE Market of Bursa Malaysia on the 8th January 2018.
The Initial Public Offering (IPO) consists of 86 million new ordinary shares and 40 millions offer for sale of existing shares at an IPO price of RM0.46 per share. 100 million shares will be for institutional investors, private placement & selected investors, 13 million shares made available for Malaysia Public and 13 million shares made available to the eligible directors, employees and persons who have contributed to the success of the group.
The IPO will raise about RM39.55 million in proceeds. Out of this, RM14.36 million is for setting up a teleport, RM4.9 million will be use for enhancing operation and maintenance services capability, RM4.8 millions for enhancing fibre optic installation and commissioning service capability, RM1.5 millions for business expansion in Vietnam, Myanmar & Laos, RM10.79 millions for working capital and the remaining RM3.2 million is for listing expenses.
Currently, the company has a workforce of 283. The bulk of its revenue from two major customers, Maxis Broadband Sdn Bhd and Huawei Technologies Malaysia Sdn Bhd.
For the financial year ended June 30, 2016 (FY2016), Binasat's net profit grew 51.55% to RM7.17 million from RM4.73 million a year earlier, while revenue increased 17.75% to RM46.43 million from RM39.44 million.
The satellite business currently accounts for 50% of Binasat's total revenue, followed by mobile support services (32%) and fibre optic telecommunications networks (18%).
Independent market research firm Vital Factor Consulting Firm has estimated that Binasat's market share in the maintenance of satellite ground stations at petrol stations in Malaysia was at 58%.
More information regarding the company can be found in Binasat Communications Berhad webpage.
For the time being, Binasat Communications does not have any fixed dividend policy but the company paid dividend previously which is about 55% of Profit After tax in FYE 2016 and 20% of Profit After tax in FYE 2017.
The table below is the financial summary of Binasat Communications.
| | FYE 2014 | FYE 2015 | FYE 2016 | FYE 2017 |
| --- | --- | --- | --- | --- |
| Revenue (RM'000) |  31,819 |  39,435 |  46,434 |  54,519 |
| Profit after Tax (RM'000) |  3,368 |  4,729 |  7,167 |  10,023 |
| Earnings per Share (sen)* |  1.30 |  1.82 |  2.76 | 3.86 |
| Price Earnings Ratio (x)* |  35.51 | 25.29 |  16.69 | 11.93 |
* Based on number of shares post IPO
Kenanga Investment Bank is the principal adviser, sponsor, underwriter and placement agent of the IPO.
On the Moratorium on shares, the promoters of Binasat Communications IPO will not be able to sell, transfer or assign their entire shareholdings for a period of 6 monts from the date of listing. For the subsequent 6 months, the promoters must hold at least 45 percent of shares of the total number of shares issued.
For those who are interested in Binasat Communications IPO, you may subscribe at ATM machines or via Internet Banking.
The retail subscription period is opened until 26th December 2017 at 5pm. Tentative balloting date is on 28th December while the allotment date is on 4th January 2018. Binasat Communications stock name in Bursa Malaysia is "BINACOM".
View Binasat Communications prospectus in Bursa Malaysia webpage.
What do you think about Binasat Communications IPO? Are you going to subscribe?