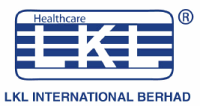 LKL International Berhad, a company involved in the provision of medical/healthcare beds, peripherals and accessories is scheduled to be listed in ACE Market of Bursa Malaysia on the 16th May 2016.
The Initial Public Offering (IPO) consists of 113 million new ordinary shares at an IPO price of RM0.20 per share at RM0.10 par value. 49.6 million shares will be for private placement & selected investors, 8 million shares to the Malaysian public and the remaining 13.2 million shares made available for eligible directors, employees and persons who contributed to the group.
The IPO will raise about RM22.6 million in proceeds. Out of this, RM8.5 million is for capital expenditure, RM3.99 million for repayment of bank borrowing, RM7.61 million will be use for working capital, & the remaining RM2.5 million is for listing expenses.
LKL International's unit, LKL Advance Metaltech Sdn Bhd, is principally involved in the provision of medical/healthcare beds, peripherals and accessories that are largely for hospitals, medical centres and various healthcare-related facilities.
The local healthcare services industry remained resilient, as Malaysia registered a growth in total expenditure to RM41bil in 2013 from RM17.8bil in 2004.
In the 11th Malaysia Plan, the Government announced its aim to achieve universal access to quality healthcare, and aims to increase the medical ratio from 1.9 beds to 2.3 beds per 1,000 population. These initiatives will augur well for the industry and the company.
More information regarding the company can be found in LKL International webpage.
For the time being, LKL International does not have any fixed dividend policy.
The table below is the financial summary of LKL International.
| | FYE 2013 | FYE 2014 | FYE 2015 |  FPE Oct 2014 |  FPE Oct 2015 |
| --- | --- | --- | --- | --- | --- |
| Revenue (RM'000) |  28,077 |  38,893 |  39,039 |  12,318 |  16,057 |
| Profit after Tax (RM'000) |  4,440 |  6,007 |  5,962 |  1,438 |  1,783 |
| Earnings per Share (sen)* |  1.04 |  1.40 |  1.39 |  – |  – |
| Price Earnings Ratio (x)* |  19.32 |  14.28 |  14.38 |  – |  – |
* Based on number of shares post IPO
Alliance Investment Bank is the principal adviser, sponsor, sole underwriter and placement agent of the IPO.
On the Moratorium on shares, as per Securities Guidelines, the promoters of LKL International IPO will not be able to sell, transfer or assign their entire shareholdings for six months from the date of listing.
For those who are interested in LKL International IPO, you may subscribe at ATM machines or via Internet Banking.
The retail subscription period is opened until 4th May 2016 at 5pm. Tentative balloting date is on 6th May while the allotment date is on 12th May 2016. LKL International stock name in Bursa Malaysia is "LKL".
ViewLKL International prospectus in Bursa Malaysia webpage.
What do you think about LKL International IPO? Are you going to subscribe?