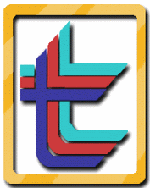 The Malaysian Armed Forces Fund, better known as Lembaga Tabung Angkatan Tentera (LTAT) members will receive a 16 percent dividend and bonus for financial year end 31st December 2012.
The 16 percent dividend comprised of 7 percent dividend, 1 percent bonus and 8 per cent special bonus in the form of unit trusts.
LTAT manages to maintain its "stellar" record for its dividend rate. The lowest dividend rate since 1991 was 10 percent. The highest was 18.25 percent, which recorded in 1996.
Kindly browse Historical Lembaga Tabung Angkatan Tentera (LTAT) Dividend Rate for previous year dividends since establishment in 1973.
The total payout to LTAT members is RM759.3 million, 11.6 per cent increase over the previous year's RM680.4 million.
LTAT also posted a higher unaudited income of RM907.4 million for the same period, the highest recorded, since its establishment 40 years ago.
This is an increase of 5.5 per cent when compared to the RM860 million registered in the same period of 2011.
As of 31st December 2012, LTAT's assets rose by 10 per cent to RM8.8 billion compared with RM8 billion previously. Members' contributions stood at RM7.8 billion against RM7.1 billion in 2011.
LTAT aims to notch a RM1 billion profit alongside higher dividends, on the back of the stellar 2012 performance. This would also be supported by expectations of stronger earnings from its subsidiaries, Boustead Heavy Industries Corp and Affin Holdings Bhd, as well investments in trading, property and retail.