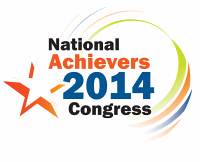 Remember FREE Gold Tickets Giveaway for National Achievers Congress 2014 contest that 1-million-dollar-blog sponsor last April? I was there and the event was excellent. I hope all the winners found it good as well.
Judging by the crowd turn out at the National Achievers Congress Malaysia (NAC) 2014, the 3-day event was a tremendous success. Held on 23rd – 25th May 2014 at the Malaysia International Exhibition & Convention Centre (MIECC), the event was a sold out with many late enthusiasts regretting that they had not purchased tickets earlier.
5,500 attendees came in droves to get the best seats at the congress and with notepads and name cards in tow, they were all eager and ready to network and soak up everything the presenters had to offer. The energy in the room was unbelievable. There was only one thing on their minds – success. They wanted to learn how to put success in their books from the individuals who have
made it.
Over the course of three days, fourteen speakers shared with the crowd various success stories, tips and strategies on how they can make it big too. Three keynote speakers took to the stage: Nick Vujicic, best-selling author of No Arms. No Legs. No Limits; Brendon Burchard, one of the world's top motivational trainers; and Tom Hopkins, the world's leading authority of sales. Vujicic was definitely the star speaker of the National Achievers Congress, with many coming to meet and listen to the inspirational speaker and best-selling author who could inspire millions around the world. The audience was extremely moved by listening to how positive and inspiring someone who was born without limbs can be; the transformation of a man who had once battled depression and multiple suicide attempts to emerge as a renowned international motivational speaker left many awe-struck with admiration.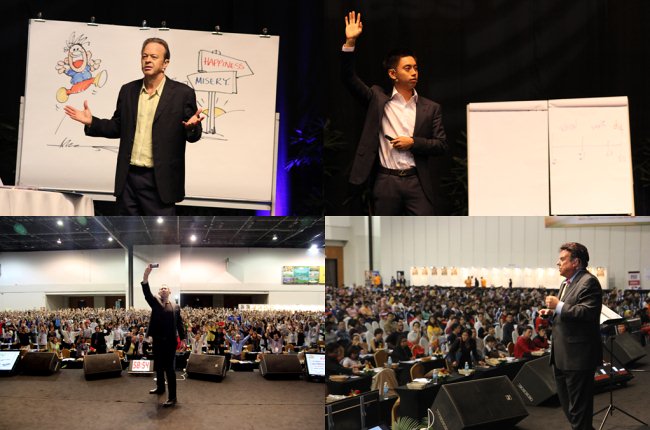 Attendees were further inspired by Burchard who authored The Millionaire Messenger: How to Make a Difference and a Fortune Sharing Your Knowledge and Advice Online besides inspiring people around the world. The energetic and charismatic Burchard shared with the attendees on how he had risen from rags to riches – from bankruptcy to being a multi-millionaire who amassed his wealth sharing advice and inspiration with people. Today, he is one of the world's highest-paid and most in-demand trainers and has featured on Oprah and Friends, The Wall Street Journal TV, BBC News and CBS News for his achievements. Hopkins, the world's leading authority of sales with the title of master sales trainer, held the audience's attention with his high energy presentation on selling techniques and salesmanship. The writer of How to Master the Art of Selling which has sold 1.4 million copies worldwide hoped that with his tips and tricks, everyone in the audience will be able to turn into convincing marketers not just of products that they sell but of themselves and their ideas.
Other speakers at the National Achievers Congress include Andrew Matthews, international speaker and author of Being Happy who spoke on how to live a more successful, prosperous and happy life; Shiv Khera, Indian's top educator who shared tips on personal growth and fulfilment; and Peng Joon, voted #1 digital marketer and author of Turning Your Laptop into a Money Machine who shared how one can monetise their passion and earn automated income online to eventually be successful enough to be able to leave their full-time jobs.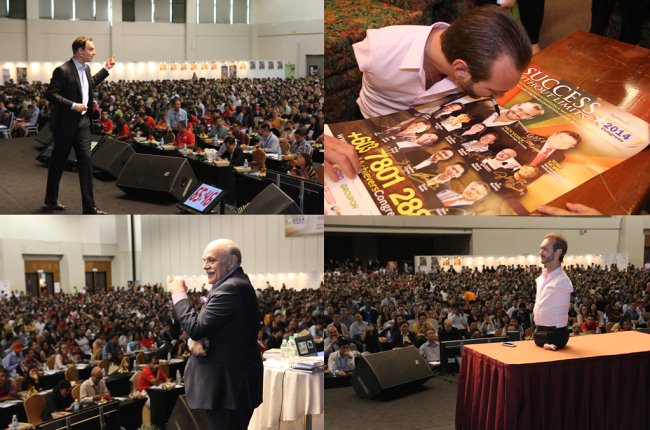 At the end of the congress, each participant went home enlightened, inspired, motivated and bursting with a new lease of energy to work towards their goals.
Overall, NAC 2014 was a resounding success judging from the large turnout and excitement seen on attendees' faces. NAC will be back with another line-up of exceptional speakers and motivators for 2015. So, this time around, get your tickets early to avoid disappointment.