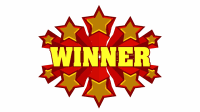 This post is to announce the winners who participate in the Gold Tickets Giveaway for National Achievers Congress 2014, which will be conducted from 23rd to 25th May 2014 at Malaysia International Exhibition & Convention Centre (MIECC), MINES Resort City, Seri Kembangan, Selangor.
As mention in the Giveaway post, we were going to have 10 winners. Each winner will get FREE Gold Tickets worth RM697 each.
For the unlucky participants or all blog readers, I would like to offer discounted Gold Tickets or FREE General tickets. For the Gold Tickets, you only have to pay RM297 instead of RM697. To get this offer kindly visit http://bit.ly/NAC0514-1MD
You can see the winners for the contest below. Event organizers will contact you regarding the FREE the tickets. Congratulations to all the winners.