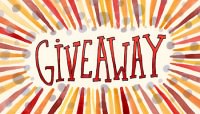 1-million-dollar-blog is proud to sponsor FREE Gold Tickets for National Achievers Congress 2014 (NAC 2014), a 3 day intensive seminar featuring inspiring world-class speakers. The program will be conducted from 23rd to 25th May 2014 at Malaysia International Exhibition & Convention Centre (MIECC), MINES Resort City, Seri Kembangan, Selangor.
National Achievers Congress is a program created to be a catalyst for you to design your life in getting from where you are to where you want to be. You will learn on how to take charge of yourself and decide what you're capable of doing, not quickly blaming government, education system or everything else around for your failure.
The main speaker for the Congress is Nick Vuijcic an International Inspirational Speaker, who born without arms and legs. Other world-class speakers include Tom Hopkins, John Burley, Brendon Burchard, Andrew Mathews and Gerry Robert.
This giveaway consists of 10 Gold Tickets worth RM697 each. There will be 10 winners, and each winner entitle for 1 ticket.
More information regarding this seminar can be found at http://bit.ly/NAC0514-1MD.
This giveaway will end on 30th April 2014, 11.59pm & the winner will be selected randomly. Make sure you check your email after this date. The winner will be informed through an e-mail.
To win the FREE ticket is very easy. All you have to do is
1. Share this post on your facebook page
2. Submit your entry in the widget below. "Like" 1-million-dollar-blog Facebook's page will earn 2 entries & key-in contact number will earn 1 entry.
a 1-million-dollar-blog giveaway

Good Luck!!