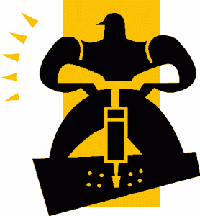 OSK maintaining an OVERWEIGHT rating on the construction sector as its underperformance is unjustified given the strong contract wins in 2012. Based on tracking of jobs flow on Bursa Malaysia, Malaysia's public-listed contractors had secured close to RM25bn worth of contracts as of 9M12.
Things certainly look rosier for 2013, during which more meaningful earnings contribution from works carried out on the KV MRT may be expected.
OSK continue to like Gamuda (BUY, FV: RM4.90) among the big caps counters and KimLun (BUY, FV: RM2.46) for small-cap counters.
Below are the target price, market capitalization and rating for selected stocks in construction sector.
| Stock | Price (RM)* | Target (RM) | Market Cap (RMmil) | Rating |
| --- | --- | --- | --- | --- |
| AZRB | 0.675 | 0.93 | 186.9 | Tr Buy |
| Gamuda | 3.64 | 4.90 | 7,587.8 | Buy |
| HSL | 1.46 | 2.10 | 850.7 | Buy |
| IJM | 4.93 | 5.72 | 6,811.6 | Tr Buy |
| Kim Lun | 1.40 | 2.46 | 336.6 | Buy |
| Mudajaya | 2.57 | 3.13 | 1,412.5 | Tr Buy |
| TRC | 0.555 | 0.83 | 264.3 | Tr Buy |
| WCT | 2.35 | 2.86 | 2,227.2 | Buy |
* As of 14th Dec 2012
Source : OSK Research