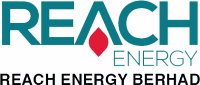 Reach Energy Bhd, the forth Special Purpose Acquisition Company (SPAC) after Hibiscus Petroleum, CLIQ Energy and Sona Petroleum is scheduled to be listed in Main Market of Bursa Malaysia on 15th August 2014. Reach Energy will be involved in Exploration and Production activities in Oil & Gas. Upon listing, Reach Energy will become the largest SPAC in Malaysia.
SPAC, is a company which has no operations or income generating business at the point of IPO but undertakes an IPO with the intention of acquiring operating companies/businesses with the proceeds raised from the IPO.
The Initial Public Offering (IPO) consists of 1 billion ordinary shares at an IPO price of RM0.75 per share at RM0.01 par value. It comes with 1 free detachable warrant for each share. The warrants will be listed and tradable from the date of listing.
The IPO comprises of 20 million shares with 20 million free warrants made available for application by the Malaysian public via balloting. The rest are for private placement.
The IPO will raise RM750 million. The proceed will be used buy brownfield assets that are ready for development or already producing within the Asia Pacific region. The SPAC would focus on only brownfield assets due to the lower risks.
More information regarding the company can be found in Reach Energy webpage.
Main features of this IPO?
94.75 per cent or RM710.62 million of the IPO proceeds will be placed in Islamic trust account namely  Amanah Trustees. The remaining 5.25% will be used for operating expenses.
The warrants are tradable on listing date with an expiry date of 8 years after listing. The expiry date only 3 years if no Qualifying Acquisition made within 3 years.
The completion of the Qualifying Acquisition (QA) is within 3 years from the date of listing. If it fails to complete a QA within this time frame, the company will be liquidated and the amount held in trust account will be distributed to shareholders.
Reach Energy has locked in up to seven cornerstones namely pilgrim fund Lembaga Tabung Haji, CIMB Principal Asset Management, Hong Leong Asset Management and Malaysia's infrastructure firm MTD Capital. However, the cornerstone investors are not subjected to a lock-up period.
The SPAC, led by Shahul Hamid Mohd Ismail who has 

34 years of experience in the Oil & Gas Industry. He held many senior E&P roles in Esso, Shell and PDO.

The rest of Reach Energy management team have vast experience and relevant skills, who comes from 

SapuraCrest Petroleum, Petronas and Schlumberger

Reach Energy shares are Shariah-Compliant.
Hong Leong Investment Bank is the Principal Avisor, Placement Agent and Underwriter of the IPO.
For those who are interested in Reach Energy IPO, you may subscribed at ATM machines or via Internet Banking. The subscription period is opened until 4th August 2014 at 5pm. Tentative balloting date is on 7th August while allotment date is on 11th August 2014.
Reach Energy Berhad stock name in Bursa Malaysia is "REACH".
View Reach Energy prospectus in Bursa Malaysia webpage.
What do you think about Reach Energy IPO? Are you going to subscribe?