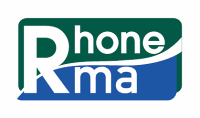 Rhone Ma Holdings Berhad, a company which is involved in end-to-end animal health solution services and supply of food ingredients is scheduled to be listed in Main Market of Bursa Malaysia on the 19th December 2016.
The Initial Public Offering (IPO) consists of 42.122 million new ordinary shares at an IPO price of RM0.75 per share at RM0.50 par value. 26 million shares will be for private placement & selected investors, 8.3 million shares made available for Malaysian Public and the remaining 7.822 million shares made available to the eligible directors and employees of Rhone Ma Holdings Berhad.
The IPO will raise about RM31.59 million in proceeds. Out of this, RM24.5 for capital expenditure, RM2 million for working capital & the remaining RM5 million is for listing expenses.
In terms of capex, Rhone Ma intends to construct a new Good Manufacturing Practices (GMP)-compliant plant in Nilai, Seremban. The construction is expected to commence in the second quarter of 2017, subject to obtaining approval from the relevant authorities and estimated to be completed within 18 months.
The company also will purchases of machineries and equipment to be used in the new GMP-compliant plant. The Group also intends to construct a warehouse with three-storey offices with a total estimated gross floor area of approximately 50,000 sq ft in Kapar, Klang to cater to the increasing storage needs.
The animal health services provided by the company consist of the provision of veterinary advisory and consultation services, diagnostic laboratory analyses as well as research and development (R&D) services.
On the animal health products, the company products include vaccines, pharmaceuticals and feed additives which are mainly sourced from third party international manufacturers. On top of that the company also manufactures selected pharmaceuticals and feed additives at our own GMP-compliant plant.
More information regarding the company can be found in Rhone Ma Holdings webpage.
For the time being, Rhone Ma Holdings does not have any fixed dividend policy.
The table below is the financial summary of Rhone Ma Holdings.
| | FYE 2013 |  FYE 2014 |  FYE 2015 | FYE Aug 2015 |  FPE Aug 2016 |
| --- | --- | --- | --- | --- | --- |
| Revenue (RM'000) |  83,715 |  91,528 |  106,736 |  67,683 |  77,969 |
| Profit after Tax (RM'000) |  12,592 |  17,578 |  13,025 |  8,701 |  10,176 |
| Earnings per Share (sen)* |  7.59 |  10.59 |  7.85 |  – |  – |
| Price Earnings Ratio (x)* |  9.89 |  7.08 |  9.56 |  – |  – |
* Based on number of shares post IPO
Public Investment Bank Bhd is the principal adviser, sole underwriter and sole placement agent for the listing exercise of the IPO.
On the Moratorium on shares, as per Securities Guidelines, the promoters of Rhone Ma Holdings IPO will not be able to sell, transfer or assign their entire shareholdings for six months from the date of listing.
For those who are interested in Rhone Ma Holdings IPO, you may subscribe at ATM machines or via Internet Banking.
The retail subscription period is opened until 6th December 2016 at 5pm. Tentative balloting date is on 8th December while the allotment date is on 15th December 2016. Rhone Ma Holdings stock name in Bursa Malaysia is "RHONEMA".
View Rhone Ma Holdings prospectus in Bursa Malaysia webpage.
What do you think about Rhone Ma Holdings IPO? Are you going to subscribe?