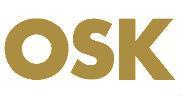 Recently, during OSK's small cap corporate day, OSK unveiled their 2012 Jewels. OSK Jewels actually is a list of small caps stock picks by OSK. They expect OSK Jewels to perform reasonably well during 2012. For the 2012 list, there are 31 stocks in the list.
The top picks are DAYANG (FV: RM2.34), JOHORETIN (FV: RM1.51), PRESTARIANG (FV: RM1.48) and TAKAFUL (FV: RM4.42).
Below are the full list of OSK 2012 Jewels.
Stocks
Adventa
Alam Maritim Resources
Allianz
Bonia Holdings
Catcha Media
Coastal Contracts
Dayang Enterprise
Delloyd Ventures
Faber Group
Freight Management
Glomac
Hock Seng Lee
Ivory Properties Group
Johore Tin
KimLun Corp
Kossan Rubber
Malaysia Smelting Corp
MBM Resources
Multi Sports
NTPM Holdings
OldTown
Padini Holdings
Pantech
Perdana Petroleum
Petra Energy
Prestariang
SEG International
Sentoria Group
Syarikat Takaful
TASCO
Source : OSK Research