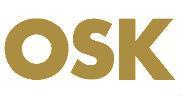 This is the follow up from the earlier article on OSK 30 Jewels – Top Small Cap Companies posted in May. This time there are more detail figures in each stocks.
OSK Jewels Small Cap Companies was initially published by OSK in 2005. The selection of the 30 companies are based on Market Capitalization (<= RM1.5bn), Profit track record, Price earnings ratio (PER), Price to NTA (P/NTA), Net gearing, Return on Equity (ROE), Compounded Annual Growth Rate (CAGR) in earnings, Dividend prospects, Management track record & Stock and industry related catalysts.
Below are the full list of OSK 2012 Jewels which includes target price, forecast for 2012 PER & Dividend Yield.