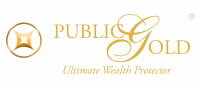 With the softening of gold prices since early this year, it could trigger an increase of sales among gold products in the market. This is because people are more susceptible to purchase the precious metals as they may find the prices more alluring during times like that. Even if gold prices were to drop, they will increase gradually and unlikely to cause havoc selling.
The price of gold per ounce now hovers at US$1,630, compared to US$1,740 in January 2012, and US$1,800 in November 2011.
Since January 2012, due to the rise in demand for gold products, Public Gold has been producing about RM20mil worth of gold dinars, gold coins, and gold commemorative items, compared to a monthly average of RM12mil, for 2011.