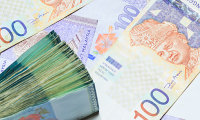 This article is an adaptation from a section of Sharif Rahman's latest book which concluded his detailed explanation on gold's multitude of failures.  His latest book is titled, "Kegagalan Emas Sebagai Matawang" and is sure an exciting read because he also took the time to explain the justice of "interest".
Ever wonder why the money in your hand is considered valuable, even if the paper it's printed on is just that, mere pieces of beautiful paper? Many gold bugs made the silly accusation that these pieces of paper have no value and are no match when compared to their shiny gold bars and coins.  They claimed that the Ringgit's value is simply being dictated by the government and the government is forcing the people to accept it.  Thus the typical word they used to badmouth the currency is "fiat".  Fiat means decree, and a long time ago, that was the case.  However today, our paper money is no longer a mere fiat currency, it is a currency that is soundly backed, and the backing is far superior to using gold as the support.
In 1971, President Richard Nixon bravely defied these gold bugs and decided to go for an entirely different backing for the United States's Dollar.  The result was a better world, a world which has achieved economic growth unparallel at any time of human's history on this planet.  Gold was relegated into the pariah of money; it is no longer needed, and is only being kept because of its shininess.  Since then, the gold bugs predicted that the paper money system would crash and fail, and each time, they were proven wrong.  To understand why they were wrong, one need to understand what is actually backing paper currencies the world over.
When a house is built and then the house is to be sold by the owner, money would be demanded from the central bank.  This money is then printed and then given to the house's owner, in exchange to the house's title.  This very swap powers the issued money and gives it its backing.  The issued paper money is backed by the built house.  Such a simple concept and straight to the point, yet why would anyone then wants a shiny useless piece of metal to sit in between of the two? Wouldn't that bring a whole array of possible problems?  What if there is a shortage of the metal? What would happen to the valuation and trade? All of these issues had been encountered repeatedly in the past under the old economic system and gold has created so much misery, that in the end it is best if gold is removed.
Each issued piece of paper money is backed by asset in the economy.  These assets are far more valuable and far better than gold.  Gold has no value of its own.  In fact, gold was shown to steal from other objects their intrinsic values, and implanted it into itself.  If you have created new wealth in the economy such as a new house or a new invention, why would the gold bugs describe your creation as value-less unless some gold is also attached to it? And if no gold could be found, your creation would be considered as "not wealth".  In fact you may not be able to trade without gold, which demeans the creation and the sweat of human beings everywhere.
Gold bugs love to say that paper money is only good for toilet paper, but do you notice that they only accept paper money in all of their gold trades? In fact they will probably clean any paper money of feces should they found some in the toilets! Who wouldn't want free money right?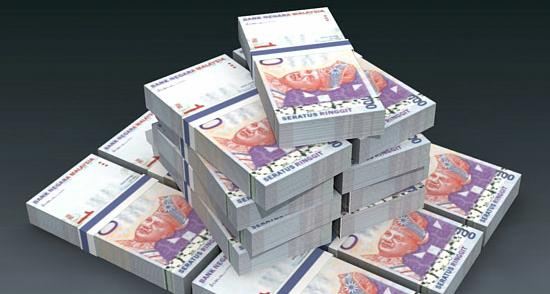 How much money was printed so far in Malaysia? To be precise, how much paper money was printed and then circulated into the economy? Based on 2013 data, there were 62 billion Ringgit worth of combined Ringgit in circulation in Malaysia.  This sounds like a lot, but it is really not.  On average, it is barely RM2,000 per capita and is really not that much, considering a typical monthly salary of RM3,000 or more, per capita.  If everyone's receiving RM3,000 in salary on average every single month (actual average salary is much higher as per Dept of Statistics), why there is only RM2,000 of paper Ringgit in circulation, per person at all times?
To answer this question, one must take into account the velocity of money, as it travel from hands to hands, person to person and one also must take into account the fact that most of their monthly salary is paid directly into their bank accounts, which do not require paper ringgit to be printed and circulated, until it is actually withdrawn.  Not everyone would withdraw their money in its entirety the day they receive their salary; most people withdraw in small amounts, over a period of time.  It is clear that money is only printed, when it is demanded, not based on statistics or other assumptions.  And the swap will occur only when real asset is presented.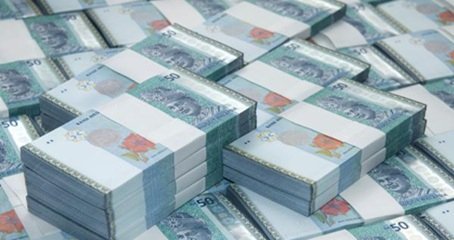 As long as the money sits in the bank, it will enjoy a beautiful automatic compensation mechanism.  This mechanism eliminates the threat of inflation.  As long as your money is connected to the banking system, it will not devalue as widely claimed.  It will self adjust.  When the Ringgit devalues, it does not mean you are automatically poorer by the same margin.  In fact in many cases, the only portion that devalues in such an instance is the paper ringgit circulating in people's hands, not their real assets such as houses and cars.  The real assets would keep their value and adjusts upward during such an event.  When the ringgit devalues, the price of goods would generally go up, but so do the value of your assets.  In short, the impact can be quite muted.  The performance of the economy is much more important than the mere flow of foreign hot money in and out of the country which influences the currency's value in the daily foreign exchange markets.  It may just not be significant or big enough to alter the general economy and the wealth of the people.
So what's backing the printed ringgit in circulation?
The answer is as you have already guessed; it is you and your assets, as well as your friend and his assets, his friends' friends and their assets.  In short, it is backed by all of the real assets of the economy.
How much asset are we talking about?
There are 3,400 billion ringgit worth of hard asset, backing up the mere 62 billion ringgit of printed money.  That's a whole lot of asset, for so little money.  It is just 1.9% of the entire wealth of Malaysia.  This shows that Bank Negara did not issue more money than necessary (generally) and for every ringgit issued, there are more than 54 ringgit worth of asset, backing it up.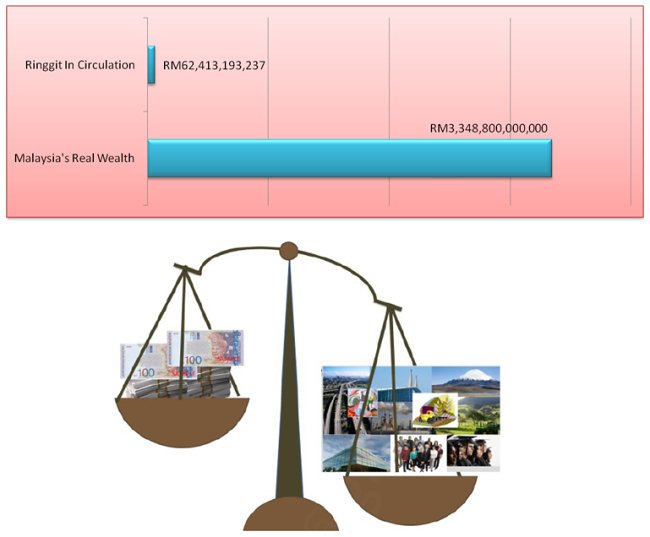 The value of a currency is influenced by many factors.  If more is printed than demanded, the value would drop.  If the economy tumbles, the currency could follow suit, but not necessarily the case.  For an exciting read on exchange rate, read my other article here (https://1-million-dollar-blog.com/exchange-rate-trap-ringgit-vs-singapores-dollar/)
Printed currency issued conventionally by the central bank is not to be confused by government issued money via reckless borrowing.  This politician's issued money is inherently different than the central bank issued money.  The main distinction is that for new money to be appreciated and valued, it must be "asset backed".  When the central bank prints money and inject it into circulation, it is done by issuing debt papers.  This can be counterintuitive, but this is very necessary for accounting purposes and often, this debt issuance leads to confusion to the general public, including many economists as well! Why would the government need to go into debt in order to issue its own currency? In reality, the lengthier version of the words of the debt for money issuance is actually, "Asset Backed Money Issued Via Debt Instrument".  This full term is more explanatory but never used in the media and books.  The second distinction between politicians' printed money and central bank's printed money is of course, the issued money must be demanded in the first place, not simply printed and injected.
Remember the house built and swap for ringgit earlier? What if the holder of the bunch of paper ringgit would not want to hold any more paper money? In this case, the person can simply go back to the central bank and give back the money, in exchange for the original title of the house.  So finally, each ringgit issued earlier will be extinguished and the system goes back to its previous state, except that the owner of the house could be a different person after it went through many trades.  Money as it is, is really a medium of exchange to facilitate trade; it is frequently mistaken as a mean to store value which is not designed for (except for short term as explained in the book).  So what item can be a permanent store of value? To find out, you will have to read the book!
The author can be reached via his website at http://sirikegagalanemas.wordpress.com and his books, including a free away book, can be sighted in Google Play.  Sharif Rahman also is the co-author of the 259 Trillion Vs 5 Trillion series which can be obtained from Amazon.