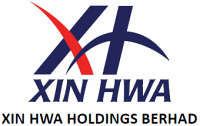 Xin Hwa Holdings Bhd, a Johor based integrated logistics service provider, is scheduled to be listed in Main Market of Bursa Malaysia on 30th June 2015.
The Initial Public Offering (IPO) consists of 37.782 million new ordinary shares and offer for sale of 16.218 million shares at an IPO price of RM0.70 per share at RM0.50 par value. 42 million will be for private placement & selected investors, 9 million shares to the Malaysian public and 3 million shares for eligible directors & employees of Xin Hwa Holdings Berhad.
The IPO will raise about RM26.45 million in proceeds. Out of this, RM4.75 million will be use for warehouse construction, RM11.355 million for fleet expansion, RM3.75 million for repayment of bank borrowing, RM3.081 million for working capital & the remaining RM3.511 million is for listing expenses.
The company will have a new warehouse in Pasir Gudang, Johor measuring 220,000 sq. ft. The new warehouse was expected to start operations in the third quarter of 2015.
On the fleet expansion, Xin Hwa will buy 101 new vehicles such as prime movers and trailers over the next 24 months.
Revenue primarily derive from land transport operation, warehousing and distribution operations. The other business include freight forwarding & customs brokerage and manufacturing & fabrication of trailers
More information regarding the company can be found in Xin Hwa Holdings webpage.
For the time being, Xin Hwa Holdings does not have any fixed dividend policy.
The table below is the financial summary for Xin Hwa Holdings Bhd.
| | FYE 2011 | FYE 2012 | FYE 2013 | FYE 2014 |
| --- | --- | --- | --- | --- |
| Revenue (RM'000) |  74,435 |  91,217 |  97,895 |  110,633 |
| Profit after Tax (RM'000) |  6,331 |  12,783 |  13,986 |  15,861 |
| Earnings per Share (sen)* |  3.52 |  7.10 |  7.77 |  8.81 |
| Price Earnings Ratio (x)* |  19.90 |  9.86 |  9.01 |  7.94 |
* Based on number of shares post IPO
Public Investment Bank is the sole principal adviser, underwriter & placement agent of the IPO.
For those who are interested in Xin Hwa Holdings IPO, you may subscribe at ATM machines or via Internet Banking. The subscription period is opened until 17th June 2015 at 5pm. Tentative balloting date is on 22nd June while the allotment date is on 25th June 2015.
Xin Hwa Holdings stock name in Bursa Malaysia is "XINHWA".
View Xin Hwa Holdings prospectus in Bursa Malaysia webpage.
What do you think about Xin Hwa Holdings IPO? Are you going to subscribe?