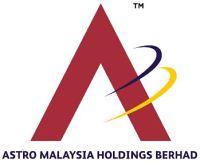 Astro Malaysia Holdings Berhad, a pay-TV firm controlled by tycoon Ananda Krishnan is scheduled to be listed in Main Market of Bursa Malaysia on the 19th October 2012. The Initial Public Offering (IPO) consists of 1.52 billion shares at an indicative IPO price of RM3.00 per share.
Out of these, 597.69 million shares will be offered to Bumiputra investors, 661.75 million shares to other institutional and selected investors, while 259.865 million shares will be offered to retail investors.
The institutional price will be determined by way of book building while for the retail application, it is payable at RM3.00 upon application. If the final retail price is lower, the difference will be refunded accordingly.
The proceed from the IPO will be used for repayment of bank borrowing, capital expenditure, working capital and listing expenses.
The IPO has secured 22 cornerstones investors. Among them are  tycoon Chua Ma Yu, Kencana Capital Libra Investment Sdn Bhd, Great Eastern Life Assurance, Myriad Opportunities Masterfund, Nomura Asset Management, Antell Holdings Ltd, hedge-fund Azentus Global Opportunities Masterfund Ltd, Caprice Capital International Ltd, Cornstone Smith Asset Management, Gordel Capital, five units of Ochis-Ziff, TPG-Axon International, TPG Axon Partners and pension fund Universities Superannuation Scheme. Malaysian state-owned fund management firm Permodalan Nasional Bhd is the largest cornerstone investors.
The lock-up period for the cornerstone investors is three months.
Astro intends to pay 75 percent of profit after tax as a dividend. Based on At an IPO price of RM3.00 and 2012 figures, the dividend yield is 3% or 9 sen per share.
The table below is the financial summary of Astro.
| | FYE 2010 | FYE 2011 | FYE 2012 | 3 mth ended 30th Apr 2011 |  3 mth ended 30th Apr 2012 |
| --- | --- | --- | --- | --- | --- |
| Revenue (RM'000) |  3,242,334 |  3,664,065 |  3,888,801 |  908,366 |  986,028 |
| Profit after Tax (RM'000) |  613,926 |  827,479 |  629,616 |  196,289 |  123,365 |
| Earnings per Share (sen)* |  11.70 |  15.77 |  12.00 |  14.96** |  9.40** |
| Price Earnings Ratio (x)* |  25.64 |  19.03 |  25.01 |  20.05** |  31.91** |
* Based on number of shares post IPO
** Annualized
The IPO was handles by CIMB Group Holdings Bhd, Malayan Banking Bhd and RHB Capital Bhd. Several foreign banks are also advisers, including UBS AG, Credit Suisse Group AG, Goldman Sachs Group Inc and JPMorgan Chase & Co.
For those who are interested in Astro IPO, you may subscribe at ATM machines or via Internet Banking.
The retail subscription period is opened until 1st October 2012 at 5pm. Tentative balloting date is on 4th October while the allotment date is on 17th October 2012. Astro stock name in Bursa Malaysia is "ASTRO".
View Astro prospectus in Bursa Malaysia webpage.
What do you think about Astro IPO? Are you going to subscribe?