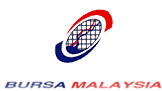 There are many Stock Broker or also commonly known as Participating Organization, which licensed trading in Bursa Malaysia. The full list can be found in Bursa Malaysia website.
Regarding the trading statistic, in 2013, CIMB Investment Bank retained as the largest stock broker by trading value with 17.31 percent market share, up from 11.68 percent in 2012. On the other hand, the largest trading volume was RHB Investment Bank with 14.27 percent market share. RHB Investment Bank emerged as the largest trading volume after merging exercise with OSK Investment Bank on 13th April 2013.
Generally, in 2013, total trading values & volumes were higher when compare to 2012 by 16 & 29 percent respectively.
The table below shows top 15 largest stock broker's trades in Bursa Malaysia in 2013 based on Trading Value and Trading Volume.
No
Participating Organization
Trading Volume
Trading Value
Unit (million)
%
RM (million)
%
1
CIMB INVESTMENT BANK
79,452
10.27
182,774
17.31
2
KENANGA INVESTMENT BANK
98,869
12.78
94,162
8.92
3
RHB INVESTMENT BANK
110,424
14.27
92,752
8.79
4
MAYBANK INVESTMENT BANK
57,853
7.48
81,964
7.76
5
HWANGDBS INVESTMENT BANK
92,851
12.00
78,149
7.40
6
AMINVESTMENT BANK
36,783
4.75
60,859
5.77
7
CREDIT SUISSE SECURITIES
12,869
1.66
60,173
5.70
8
TA SECURITIES
42,368
5.47
38,594
3.66
9
HONG LEONG INVESTMENT BANK
34,675
4.48
36,339
3.44
10
AFFIN INVESTMENT BANK
18,724
2.42
35,678
3.38
11
UBS SECURITIES
7,804
1.01
34,708
3.29
12
JPMORGAN SECURITIES
5,514
0.71
28,294
2.68
13
CLSA SECURITIES
4,949
0.64
24,273
2.30
14
MACQUARIE CAPITAL SECURITIES
4,644
0.60
23,227
2.20
15
PUBLIC INVESTMENT BANK
20,350
2.63
22,536
2.13
16
OTHERS
145,761
18.83
161,166
15.27
TOTAL
773,888
100
1,055,651
100